UPDATED: 4 Feb 2012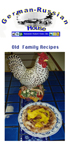 HAM [Pastry] CRUST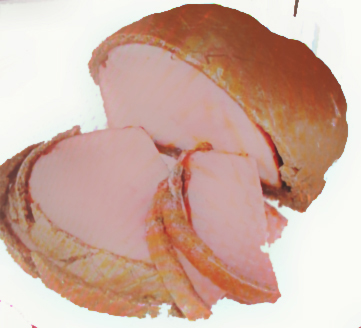 Ham = Schinken
Crust = Kruste
Pastry = Gebaeck
Dough = Teig
Pork Roast = Schweinfleisch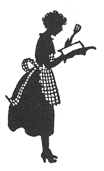 ---

Recipe#1
Beresan Ham crust : "Flour and Water"
From: WSpice5081@aol.com
Date: Fri, Dec 23, 2011 7:53 pm
Passed down from Regina Seydel Heckenlaible (1877-1958), Menno, South Dakota to Helen Brewer Heckenlaible (1903-2006) and Wilma Heckenlaible Spice, Lodi, California..
A long time ago there was a question about a recipe for ham crust, a hard and chewy "flour-and-water" crust on a baked ham. I finally have found my mother's recipe, which is "for a large ham"
3 cups flour
1/3 cup oil
2/3 cup water
1 tsp. (scant) salt
Mix ingredients together and roll with a rolling pin to a size that will wrap the ham. Bake as usual.
Perhaps other recipes have been found in the mean time, but if not, I hope this will be of interest to someone. The crust comes out hard, but the inner part of it is well flavored with the ham. Yummy!
Merry Christmas, All! -- and Happy New Year!
Wilma Heckenlaible Spice
---

Recipe#2
Some recipes ask for a raised bread dough mixed with the jam of your choice. One of the more interesting crust is made of filo dough. Today, many people prefer to buy ready made bread dough. Follow the recipe on the package.
See Pillsbury web sites found through GOOGLE.
----

Recipe#3
Yes you can repeat my recipe but please also give my cousin Mev Rennich credit a long with me for this present recipe or write him and get his recipe. I will send you by email a picture of the ham.
DarEll T. Weist
dtw597@gmail.com
Sent: Sat, Dec 24, 2011 10:13 pm
Subject: Re: [Beresan] Ham crust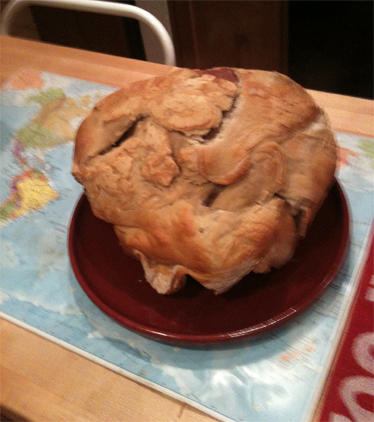 -Photso from Weist--
>I have made this ham for the last two Christmas. The recipe that I use I got from my cousin Merv Rennich. You can use frozen bread dough. I usually get a 10 lb ham so I use all three of the frozen loaves. After I roll it out I put on the dough pieces of onion, garlic, pepper corns and whole cloves. This is on the inside of the dough and flavors the ham. This means you can as I do use an inexpensive supermarket ham. Wrap the ham in the dough seal it to keep the juices In. Bake at 350 for 1 1/2 to 2 hours depending on the size of the ham. The flavor is outstanding. I would imagine that your could experiment with other spices and herbs which would give the ham a difference taste. After it is baked take the crust off. Yes he crust is very good to eat with the spices and the juices of the ham.
This is a very easy and good main dish anytime but especially at Christmas time.
DarEll T. Weist
dtw4940@gmail.com

<<