Last Updated: 15 March 2007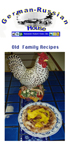 Farm Raised Turkeys
RECIPES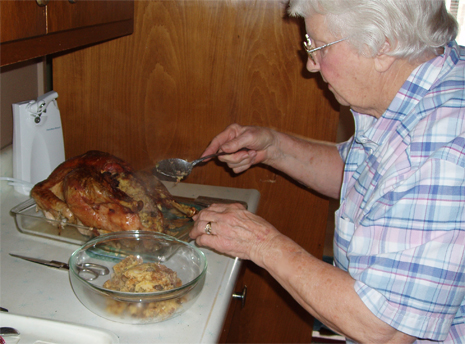 With my folk's small oven, my mother, Lillian, nee Hein, Remmick, who was 84 when this picture was taken, made two small turkeys instead of one large one.
with stuffing for the family in 2005.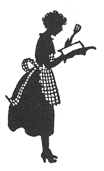 RECIPES

RECIPES #1
Recipe will be added here soon.
Having learned from his grandmother, Lillian, Douglas Hubert created this marvelous turkey for us.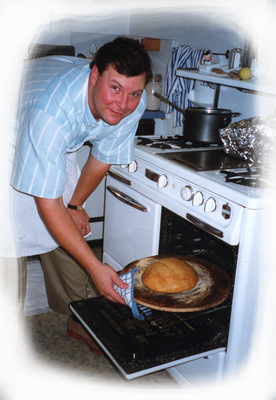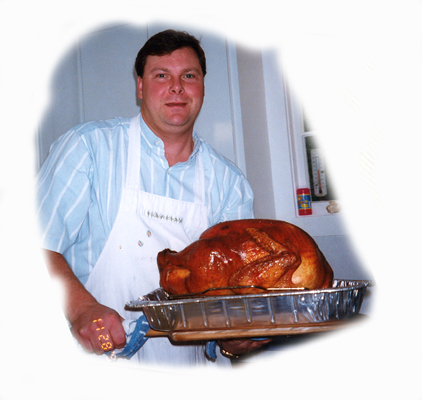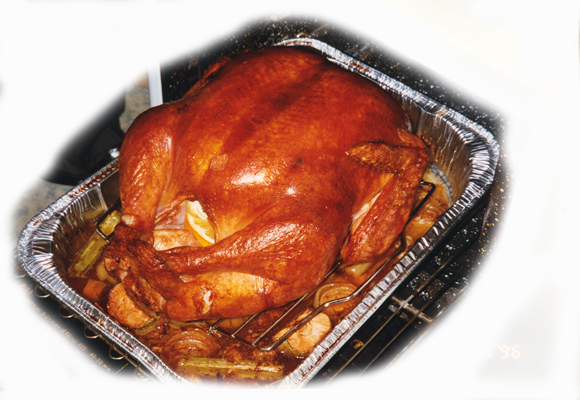 Because Douglas' wife's, Cindy's, brother suffered from botulism a long time ago, her family is leary of having turkey stuffing so the dressing is made separately.