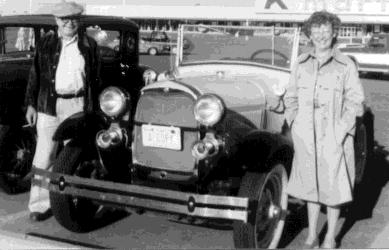 Edward and Dolly, nee Grainger-Pfiefle, Gaub
Dolly was married before to Bernhardt C. Pfiefle and had a child Gary by her first husband. Gary m. Lois A. Trask. Her parents were Victor Anderson Bawden Grainger and Catherine Van Der Meer.
The car is just one of many of Edward Gaub car collection.