Remmick-Hubert Home Site - Hein Family Genealogy: Ludwig Hein b. 1885 Borodino / Bessarabia S. Russia m. Christina Schweikert b. 1885 Borodino / Bessarabia, S. Russia. Child #13 Edwin Hein m. (1) Rosemary Lazio
Hein Genealogy Page 10
Child # 13 of Ludwig and Christina, nee Schweikert, Hein
Edwin [Eddie] Hein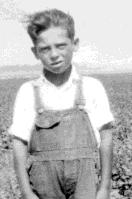 Edwin Hein b. 21 Sept. 1925 Hein Ranch near Marsh (no longer exists) that was south of Glendive, Dawson County, MT and was north of Terry, Prairie County, MT. [Hein Ranch was part in the Dawon County and part in Prairie County) d. 17 Feb. 2018 Walnut Creek, Contra Costa County, CA., Edwin m. 22 Feb 1948 to (1) Rosemary Lazio, b. 16 Sept Ohio d. 4 March 1961 Concord, CA., dau. of Ludwig Lazio and ___ Donally ; m. (2) Elaine, nee Siverson, Silva [div]; m. (3) Gwendolyn, nee (Pretz) Wilson, Baxley. Her adopted name was Wilson .He had six children by his first wife, Rosemary. [Gwen had four children by her first marriage. They are: (1) Deborah Arlene Baxley; (2) Susan Renee Baxley; (3) Daniel Silas Baxley; and (4) Stephen Christopher Baxley.] See Eddie's Obit.
Eddie Hein

Eddie, behind car fender,

and neighbor boy on horse

Eddie Hein and his sister's, Lillian's, husband, Ed Remmick in Tokyo, Japan 1945.

Eddie, Rosemary, nee Lazio, and Steven Hein (baby)
Steven (behind the others),

John (left), Kathleen and Jim.

Back row fr lt to right is:

Jim, Kathleen, John

Front row fr lt to right is:

Christine, nee Schweikert, Hein,

Elaine, Eddie and Richard
See his farm he just sold: Lost His Marbles
Issue by first marriage:
Child #1
E. [Edwin ] Steven Hein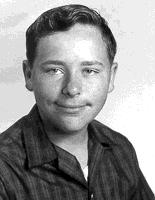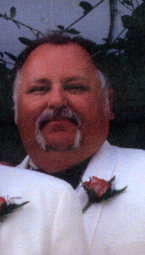 E. Steven Hein m. Christine Ellen Wehrle. Issue:
Zacharia Hein
Rachel Hein
Child #2
John Hein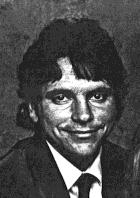 John Hein m. Arina ____
Child #3
Kathleen Hein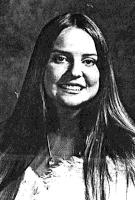 Kathleen Marie Hein b. 13 Aug 1957 Concord, CA d. 1 March 2015 family ranch n. Jackson, CA, USA m. William A. Quinn Issue:
Shelby Quinn
Coby Quinn
Child #4
James (Jim) Hein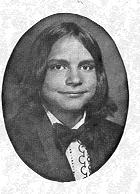 James Dean Hein m. Elisabeth ____ Issue:
Jamie Rose Hein
Casadra Hein
Child #5
Richard Eugene Hein (twin)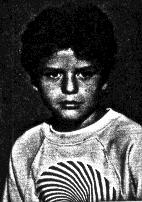 Richard E. Hein m. Ann Machado Issue:
Kevin Hein
Stepheinie Hein
LETTER
In a message [in part] dated 3/18/02 2:42:05 PM, RHein@heinelectric.com writes:
HELLO JUDY, THIS IS YOUR COUSIN RICHARD HEIN (ED'S SON).
I SOMEHOW STUMBLED ONTO YOUR WEBSITE REGARDING THE HEIN FAMILY HISTORY. IT
IS TRULY FASCINATING AND KEPT ME UP TIL AFTER MIDNIGHT LAST NIGHT.
I WANT TO THANK YOU FOR CREATING THE SITE AND THE INCREDIBLE AMOUNT OF WORK
THIS PROJECT MUST HAVE TAKEN. I CAN'T IMAGINE WHAT TIME/EFFORT/MONEY YOU'VE
SPENT ON IT. WHAT A SPECIAL FIND FOR ME.
I WAS MARRIED IN 1990 TO ANN MERCADO (HEIN), WE HAVE 2 KIDS, KEVIN (9)
AND STEPHANIE (5 -1/2).
I KNEW ALMOST NOTHING ABOUT THE HEIN HISTORY OTHER THAN THEY WERE FROM
PRUSSIA AND CAME TO AMERICA IN THE EARLY 1900'S. SO THIS INFO FASCINATES
ME BEYOND BELIEF.
THANKS AGAIN, RICH HEIN
.
.
Child #6 (twin)

Twin who died at birth
Other Photographs of Eddie Hein and Families