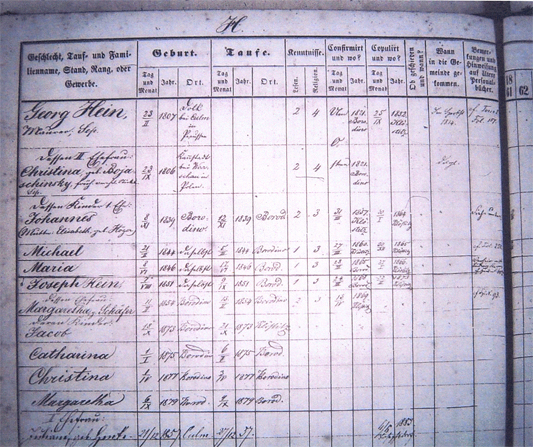 Borodino Family Record of Georg Hein b. 23 Feb 1807
Enlargement of this section shown below: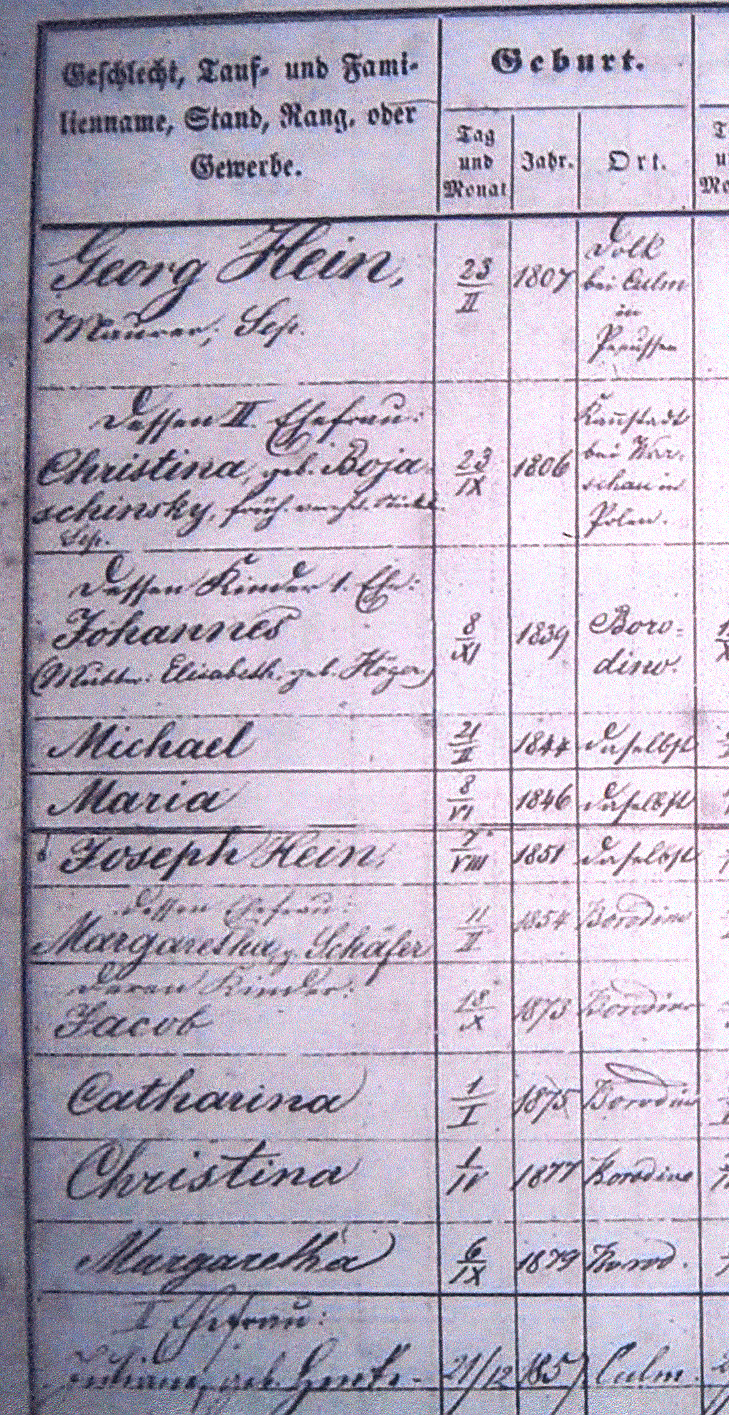 Georg Hein m. (2) widow, Christine, nee Bojaschinski, Stickel b. 23 Sept 1806 born or migr. from Kanstat, Poland
Names some of the chldren (and some of their family) issued by Georg Hein and his first wife Elisabeth Hoeger (Heger/ager)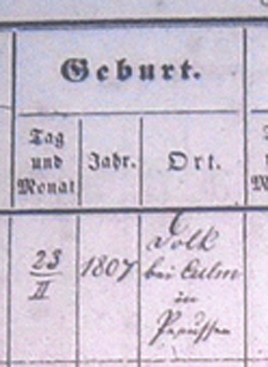 According to this document, Georg Hein was born 23 Feb 1807 and was [born in or he was from??] Dolk by Kulm / Kulm (Chelmo / Chelmo), Prussia [Poland]
.

In the Kloestitz, Bess., S. Russia . marriage records state that widower Georg and the widow Christine were wedded on 25 Sept 1852.

This record tells us some of the children Georg had by his first wife Elisabeth Hoeger starting with Johannes b. 8 Sept 1839 Borodino

Georg Hein was conformed in Borodino in 1821 at the age of 14.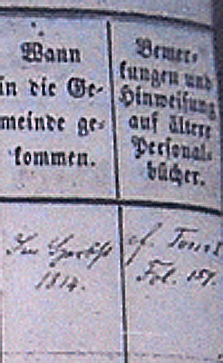 Tells us that Georg Hein, b. 19 Feb. 1807, son of Georg Hein (b. 1 Oct 1778) migrated to Borodino in 1814.
Death record of Barbara, nee Schnek, Hein
Second wife of Georg Hein b. 19 Feb 1807
First wife was Maria Rack (Rauch, Ruck, Raak, Rash) d. 29 Jan 1835)