Remmick.Home.Site.Memoirs.Senior Year.Scrap Book
Last Updated: 11 July 2000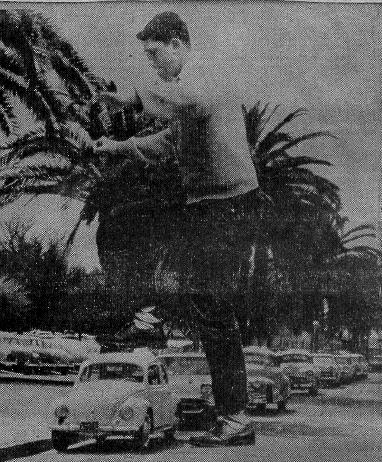 STAMP IT OUT BEFORE IT MULTIPLIES! That is what senior Mack Whilpple appears to be doing in the picture above.

The photograph was taken from "THE BLAME", our Flamm staff spoof for Friday, April 1, 1960. This was on the front page. The leading story was:

East Campus Condemmed by Smels, Termites infest Building, Demolishing to Start Today.

Another headlines read:

Fujita, Gabriel Subject of Payola Scandal.

The Heap of the weeks.....
The car feataures this week...is a beautiful smashen', dishup old heap of a tractor. This clank belongs to Mr. Londahl, "as you know is one of our teachers a Lodi Hight".
The two good sports for the silly edition were:
Mack Whippel:
and
our English teacher Mr. Londahl: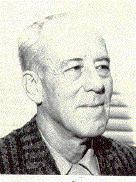 -
Back to Senior Index Page

Back to Senior Index Page
-
URL: http://www.remmick.org/LodiUHSClass60/Page6.html