Last Updated: 24 June 2013
Remmick Home Sit Page 16 continued
GERMAN-RUSSIAN VILLAGES Continued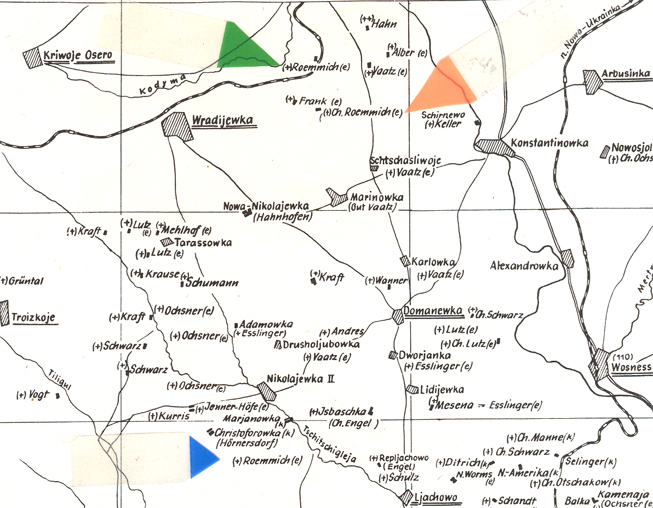 Worms / Odessa, S. Russia
(underlined in green)
(see blue arrow in the lower map which is just above these words)
Map Below
Worms has a red circile to mark the area.
Worms / Odessa District, Kherson Province, S. Russia [Ukraine]
About 60 milies north of the Black Sea port city of Odessa.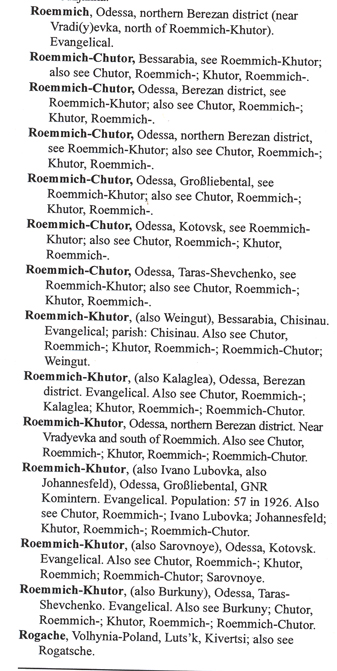 Latest Account of the Number of Roemmich Chutors near Odessa and in Bessarabia.
Source is
German-Russian Handbook, A Reference Book for Russian Germand and German Russian History and Culture
With Place Name Listings of
Former German Settlement Areas
by
Ulrich Mertens.