German Emigration to Borodino, Bessarabbia, Russia: 1812-1840s.
Last Updated: 1 May 2012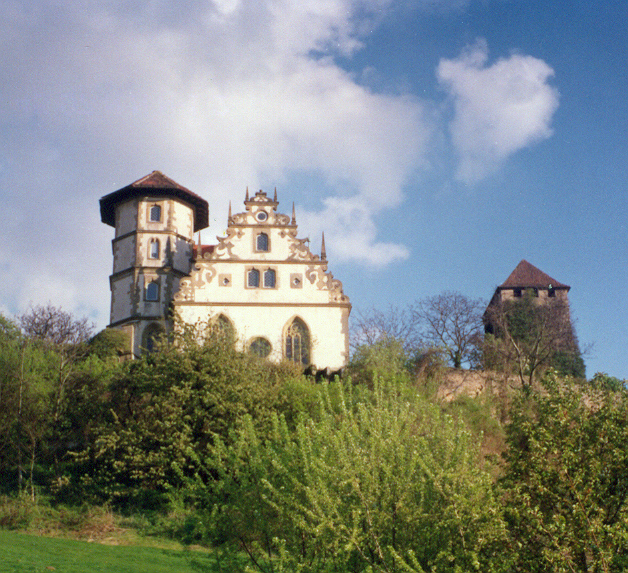 Liebenstein Castle (Schloss) - Hotel
1991
Photographs are from Judy A. Remmick-Hubert Collection
.
Views from our room windows
.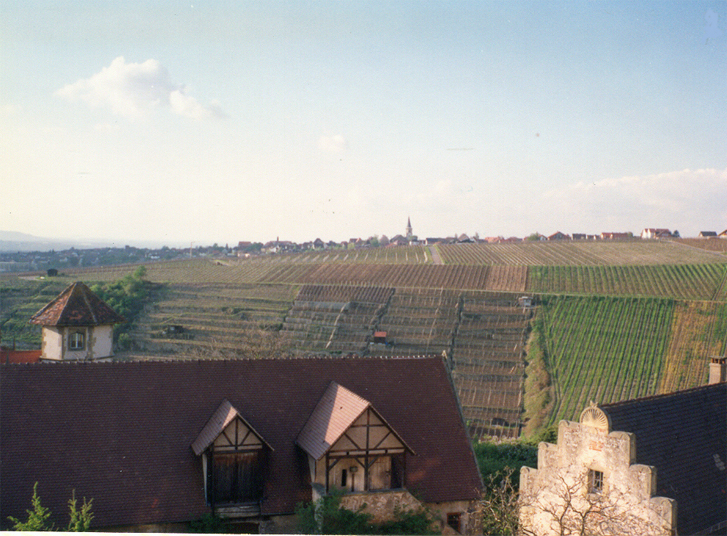 In the distance is the town of Kaltenwestern, which is presently known as Neckarwestheim/ Heibronn Dist., Baden-Wuerttemberg
.
My husband, Garry Hubert, who is over 6 feet 3 inches ,towers over the Liebentstein's suit of armour found at the entrance of the Liebenstein Schloss-Hotel where we stayed for several nights as we drove around the Neckar River in 1991.
.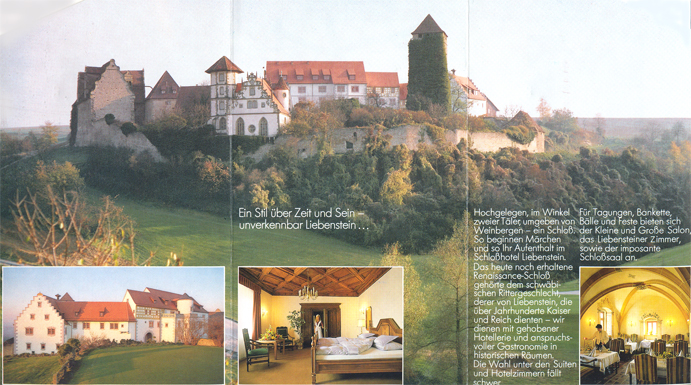 This is from the pamplet that is from the Liebenstein Schloss-Hotel.
We had a delightful experience staying here in 1991.
From what I understand, this belonged to Counts of Liebenstein and the House of Wuerttemberg, who used it as their country estate until they sold it in 1985.