UPDATED: 6 Sept 2007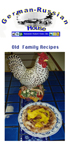 APPLES continued....
APPLE PIE
English = German
Apple Pie

Apple Pie = Apfelpie
Apple Pie = Aepfelpie
Apple Pie = Apflepie
Apple Pie = Apelpie
Appel Pie = Aepflenpie
Apple Pie = Fleischklossenpie
Prreparation Time Is About 1 hour.
Step # 1
Either you pick your own apples or you buy them from the store.
Step #2
Once they are in your kitchen, you will need to wash them.
Step #3
After preparing two pastry crust, peeled, sliced and core 9 to 12 medium sized apples.
You can peel and sliced the apples by hand or use on these old fashion core, peeling, slicing gadgets to do most of the work.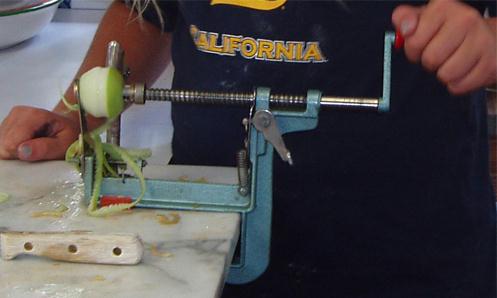 As you can see by this photo, our apple tree which is not domesticated but left on it's own bears apples that are very small. So, we needed about 20 small apples to fill a 12 inch pie dish.
Step #4
RECIPES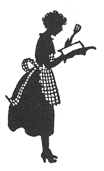 ---

Recipe#1
Great Grandma Lillians Apple Pie Delight
Pastry fro 2 crust for one pie
9 to 12 medium sized apples
1 1/2 tabs flour
2.3. cup sugar
1/8 tsp salt
1/4 tsp powdered cinnamon
1/8 stick of butter or margarine
1 1/2 grated lemon pell
1 to 4 tbs water
1. Make the pastry and place it in the refrigerator. When ready to use, cut dough in half and roll out two pie crust. Place one into the pie dish.
2. Set oven at 450 degree F.
3. Fill pie dish 1/4 full with the prepared apples
4. Sprinkle 1/4 of the mixture of flour, sugar and cinnamon
5. Repeat this progress until all the apples and mixture are in the pie dish. On the top placed the grated lemon, butter and the water
6. Cover the pie with the second rolled out piece of pie crust. Trim and flute the two edges together with a fork or thumb and finger. An option: Sprinkle sugar lightly over the pie crust to give it a special glitter.
7. Slice the top pie crust so the steam can be released as the pie cooks
Step #5
8. Place the pie into the oven.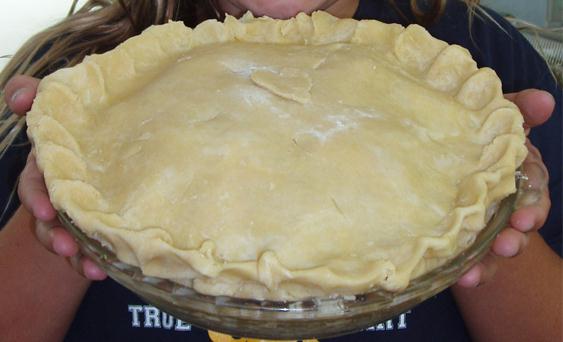 SEE: Grandma Wendorf's Perfect Pie Dough
9. The best place is in the center of your oven and don't forget to place an old pan under it to catch any of the juices that might cook over the edges of the dish.
10. After 15 minutes reduce the heat to your oven to 350 degree F. and bake at least 30 minutes longer or until the pie is golden brown.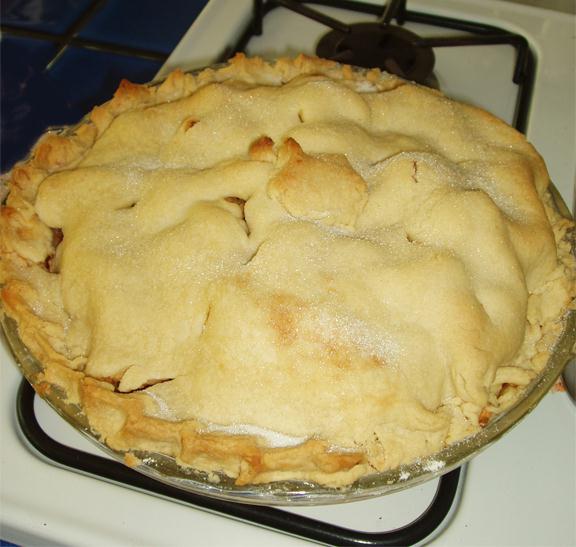 Step #6
11. After the pie has cooled, cut and serve.
12. To garish the pie serve with sharp cheder cheese or ice cream.
13. ENJOY!
NOTE: These pies were made by my ten and fifteen year old granddaughters. Katie Hubert and Marin Hubert..
.
.