UPDATED: 21 April 2007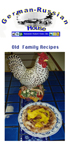 APPLES continued....
RECIPES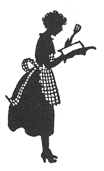 ---

Recipe#1
APPLE KUGEL
"Kugel" is a noodle dish that adapts very well to apples. If making for the lunchbox, prepare the day before and refrigerate. Cut into serving-size squares.
LINK- Apple Best: http://www.bestapples.com/Recipes/recipe.NEW.asp?ID=9
4 cups uncooked egg noodles
8 ounces reduced-fat cream cheese
1/2 cup brown sugar
1 pound low-fat cottage cheese
1 egg
2 egg whites
1 teaspoon vanilla extract
1/2 teaspoon ground cinnamon
1/4 teaspoon ground nutmeg
2 Rome Beauty apples
1.) Cook egg noodles according to package directions until just tender; drain. Meanwhile, in large bowl with electric mixer, beat cream cheese and brown sugar until well blended. Add cottage cheese, egg, egg whites, vanilla, cinnamon and nutmeg, beating until combined.
2.) Heat oven to 350 degrees F. Lightly grease 8-or 9-inch square pan. Core, quarter and thinly slice apples; stir apple slices and cooked noodles into cheese mixture. Spread mixture in pan; bake 45 minutes or until kugel is golden and firm.
---
.