LAST UPDATED: 23 Feb 2010
.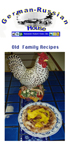 CHEESE COFFEE CAKES
(Kaesekuchen)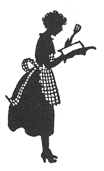 RECIPES

Recipe #1

Those Were The Days by Lillian Hein Remmick: :
Lillian, nee, Hein, Remmick's Recipe for Coffee Cake
Takes you step by step through the process of making a coffee cake.

Recipe #2
DRY COTTAGE CHEESE KUCHEN
2 large eggs
1 c. flour
1/2 c. sour cream
dry cottage cheese [enough to cover dough]
kuchen dough rolled out to about 1/4 inch thick or more if you like more bread
Place kuchen dough in a cake pan or a pie dish kuchen dough
Mix eggs, sour cream and cottage cheese
Spread dry cottage cheese on the dough.
Pour sour cream mixture over cheese.
Let dough rise to almost twice it's height.
Bake in 350 degree oven for about 25 to 30 minutes.
Please, send me your recipes and I'll add them to this site.
If you'd like to add photographs of your kuchen and those who pepared and baked them, send them, too, plus any stories you like to share to:.