UPDATED: April 2007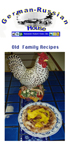 RASBERRY DESSERTS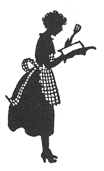 RECIPES

Recipe #1
SIMPLE AND QUICK RASBERRY DESSERT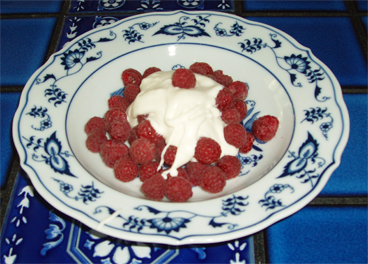 Place rasberries into a dish
Place whiping cream on top of rasberries and top it with a single berry.
Simple dessert and yet it taste so good.
Variations: See Recipe #2
Even a different dish or a glass could make a difference in the presentation of the dessert.
For an example: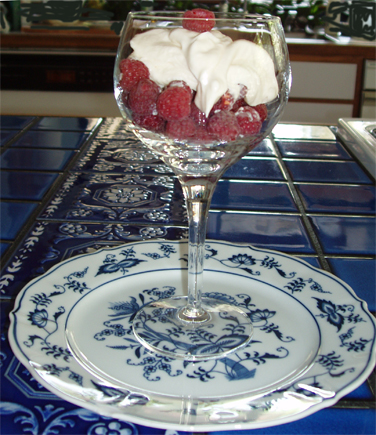 ---

Recipe #2
RASBERRIES, BROWNIES AND CREAM DESSERT
STEP ONE
Place brownies into disk
STEP TWO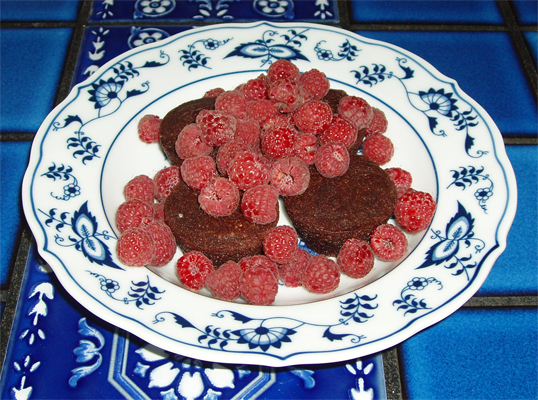 Smother the brownies with rasberries
STEP THREE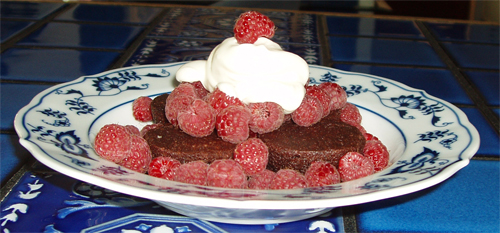 Place whipping cream on top and serve.
.
.