Rapperath / Rheineland-Pfalz, Germany, A Map
Last Update: 11 July 2003

Rapperath / n. Morbach, Rheinland-Pfalz, Germany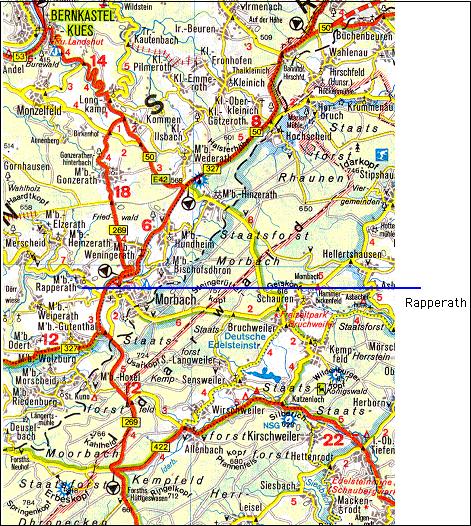 GELLER
Sus. Geller b. 12 Feb 1719 Rapperath /n. Morbach, Rhineland-Pfalz, [Germany], -.m. to Joh. Eberth. Gehl [G152 PFBk]
Geller Family migr. from Rapperth in the early 1700s to Perjamosch /Arad, Austria-Hungary [Rumania].
GEHL
Johann Gihl [Gehl] [G156 PFBk]b. 29 Jan 1749 Rapperath / Rhineland-Pfalz, [Germany] m. 25 Feb 1749 Rapperath to Anna Maria Bohn [B588.5 PFBk] b. 1 May 1746 Rapperath. Isssue:
Johan Gihl [G160 PFBk] b. 16 March 1773 Perjamosch d. 19 April 1832 RSP m. (1) Anna Maria Sprengard b. abt 1773 d. 14 June 1821 RSP. m. (2) 16 Sept 1821 to widow Anna Kath., nee , Themes, Hajdeb. [H69.7 PFBk] 21 Sept 1778 , dau. of Joh. Jak. Themes and Barb. Weber
---

Saarland Map List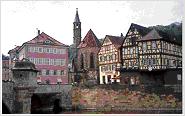 A List of Remmick and Hubert Families Migr. from to other parts of the world.
---
Perjamosch / n. Arad Banat, Austria-Hungary [Rumania]

You Are There

Hubert & Hummel

Index Page

Borodino Bess. History

Home Site

Remmick.Family.Tree

List of All the Photographs on Remmick-Hubert Web Sites