Last Update: 14 Nov 2011


Schwarzenholz / Saarlouis, Saarland, Germany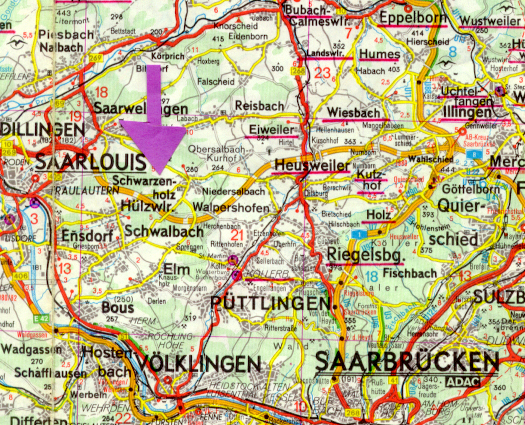 Saarlouis, which is just north of Schwarzenholz, was named after King Louis XIV of France. The foudation of the king fortress was built in 1680. Napoleon, Marshal Ney was born here in 1769. Found here are Roman items which are kept in their local museum. This area remained French until 1815. He was bilingual and spoke French and German, predominantly German. Before the French occupied the Saarlouis area, it was German and nown as being pat of Lothringen. The French called it Lorraine. They left in 1648 under the Treaty of Peace of Westphlia..
At the time Franz Huber / Hubert, if this is where he lived, was born about 1744, ithe area was under the rule and considered part of the Duchy of Stanislaw Leszcyniski, the former king of Poland and father-in-law to King Louis of France. He had close ties to the House of Habsburg. France had promised to support Maria Theresa with the understanding that Lorraine would become part of the French crown upon his death. Therefore, the area was under Stanislaw Leszczynski unti his death on the 23 February 1766. But Franz and his brother had left and were alreadly in Perjamosch, Austria-Hungary.
Voelklingen, which is south of Schwarzenholz, lies in the Koellerback valley and known for it's weatlhy of iron ... health sites...
Hubert: In Register of death it states that a Huber was fr. Schwarzenholz/ Saarlouis which is west of St. Wendel in Saarland Germany No first (christian) name was given.
---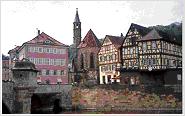 A List of Remmick and Hubert Families Migr. from to other parts of the world.
---
Perjamosch / n. Arad Banat, Austria-Hungary [Rumania]

You Are There

Hubert & Hummel

Index Page

Borodino Bess. History

Home Site

Remmick.Family.Tree

List of All the Photographs on Remmick-Hubert Web Sites