Remmick-Hubert Web Site - Hubert & Hummel Genealogy
Last Update: 21 Nov 2011

Alsace [Elsass] continued.....
A map showing Alsace [Elsass] when it was part of the Holy Roman Empire. The river which made a natural boundary was the Rhine River which starts in Switzerland and flows into Holland and empties into the North Sea.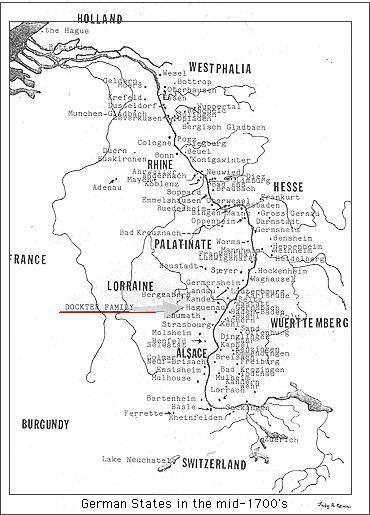 This map indicates the Dockter Family [see Remmick Family] lived in the Haguenau area of Alsace. Just north was the area where many of the Hubert families migrated in the 1750s to Austria-Hungary. The following page shows this area in more detail and shows many of the villages.