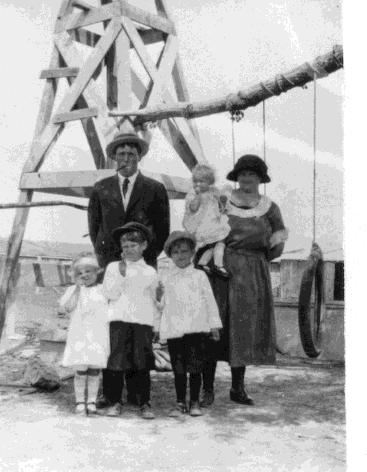 Maragaret, nee Schweikert (mother) holding baby Leona, and Peter Lepp (father) with other children in front , Katherine, Bill and Edward on far right.
Notice the white patch on Bill's head where the tired of the Model-T Ford left when it ran over his head early in the day during the 4th of July Celebration in town. Bill was lucky, this was the only damage he suffered.
Also notice the water well derrick and the swings made out of old car inner tubes hung from a pole.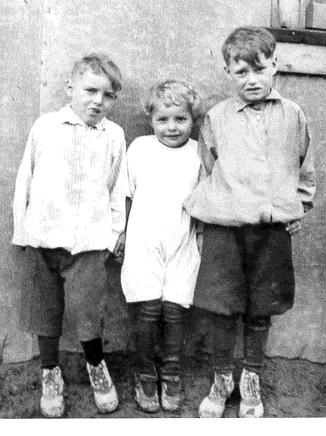 Edward, Katherine and Bill Lepp