Superstitions of German-Russians, List of
Last Update 31 Oct 2002

&
A
Apples, Superstitions Connected to
B
Birthstones and Gems, Superstitions of
Black , Superstitions Surrounding the Color
Animals
Books
Other things....
BORODINO, Bess. S. Russia, Superstitions of:
C
Cats, Superstitions Connected to
Never kill a cat or misfortune will be yours
If a black cat crosses your path you will have "bad luck"

Trim the inside of your home with evergreens because hidden within the twigs are elves and fairies who will will grateful for bringing them out of the cold and they free the home of any evil which may harm you
For god heath the rest of the year do not change your clothes between Christmas and New Years Day
Anyone born on Christmas day can understand the language of cows
Cows are given the power of human speech on Christmas Eve night
Christmas Eve night turning to Christmas morning, the first three minutes all water in all wells turn to wine
Clove:
Protects a person from Witches
People of magic use it in their love potions
D
Deafness:
To prevent deafness, take up black wool, butter it and then place it in your ear
Dill:
Place in a small pouch with salt and it will protect you from witches
Scatter dill and salt upon the ground between you and the person you believe to be a witch and you will be protected
Dill boiled with wine will stop hiccups
E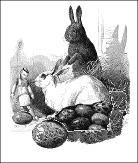 Good Friday Superstitions:

Toothaches can be eliminated through the year if you cut your hair on Good Friday
To prevent lightning through the year you must place an egg in a bowl in your attic on Good Friday
D
Dreams:
To make your dreams come true gather as quietly as you can the female holly leaves at midnight, wrap it in your handercheif, make nine knots to close it tight and then place it under your pillow
E
F
G
GHOST STORIES:
H
Hair, Ribbons, Pins and Combs, Superstitions of
Headless Horseman of Cannon Hills
" Holy Linden Tree", Berlin, Unter den Linden Boulevard.
J
K
L
.
Judy A. Remmick-Hubert


Borodino.Bess.Genealogy
Hein Genealogy

Borodino/Bess.Site

Hubert

Schweikert

Genealogy