Last Update: 2 March 2010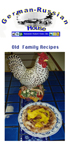 CABBAGE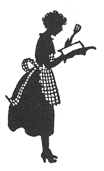 RECIPES

RECIPE #1
Sweet and Sour Cabbage
Shred a medium sized cabbage. Red cabbage really makes this dish appealing.
2 T lemon juice (if you don't have lemon juice use 2 T of vinegar)
4 slices of diced bacon
1/4 cup of brown sugar
2 T flour
1/2 cup of water
1/4 cup vinegar
1 tsp. salt
a little pepper
1 small onion
Shred the cabbage so you get about five cups of shredded cabbage. Add 1 cup water, salt, and the lemon juice. Cover and cook for about five min. Drain.
Fry bacon until crisp. Drain off most of the grease. Stir in brown sugar and flour. Add water and the 1/4 cup of vinegar, the salt, pepper, and onion. Cook all together until it thickens and add the diced bacon and serve.
Recipe from Menno, SD