Last Updated: 8 May 2007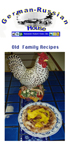 PEACHES
GR Hutterite Girls Picking Peaches
When I had my free forum someone sent me this photograph. I had saved it in my photograph log. Unfortunately when the forum was accidently removed by the host, I lost the post and the name of the person who sent me this photo. I no longer remember who it was.
>>
In a message dated 4/28/07 4:45:23 PM, Dan writes:
I SENT YOU AN EMAIL BUT LOOKED IN SENT FILE AND SEE IT NEVER SENT.
I AM THE ONE WHO SENT YOU THE PICTURE OF THE PICKLED WATERMELON THAT YOU
SHOW ON YOUR SITE. I AM ALSO THE ONE WHO SENT YOU THE PICTURE OF THE
HUTTERITE GIRLS & PEACHES. THEY ARE NOT FROM WASHINGTON!! THERE WERE NO
HUTTERITES IN WASHINGTON STATE AT THAT TIME. THE PICTURE IS FROM SOME TIME
IN THE 30'S THE GIRLS ARE FROM MAXWELL COLONY NEAR SCOTLAN, SOUTH DAKOTA.
THEY WERE PICKING PEACHES ON THE RHEINHOLT GIMBEL FARM SOUTH OF SCOTLAND.
MR. GIMBEL HAD 300 RUSSIAN WHITE PEACH TREES HE HAD STARTED FROM PITS. THE
PICTURE WAS GIVEN TO ME BY HIS YOUNGEST DAUGHTER WHO IS IN HER 80'S.
JUST THOUGHT YOU SHOULD KNOW.
IT WOULD BE GREAT IF YOUR SITE WOULD GET UP AND GOING LIKE IT WAS
THANKS
DAN <<
.