Last Updated: May 2007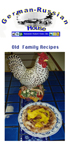 PICKLING WATERMELON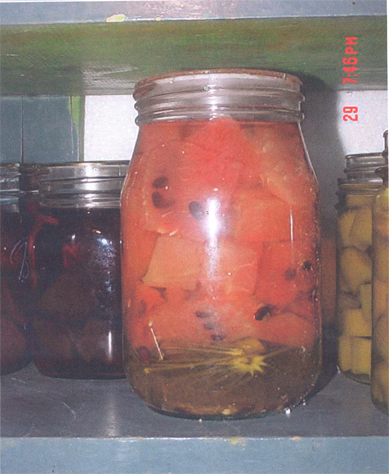 Watermelon, and beets have been pickled and plced in canning jars.
To the right it looks as if there is canned rubbard, which was placed in sugar water, which is another way to can fruit to preserve it.
This photo was sent to me by Dan. See his letter.
---
Those Were The Days by Lillian Hein Remmick: :
Lillian, nee, Hein, Remmick's Web Site
---
LINKS:
Watermelon Pickles - http://www.prairiepublic.org/features/schmeckfest/gallery/wpickles.htm
.