Last Updated: 22 July 2010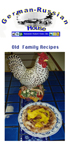 Pepper Bread = Pfeffer Brot
Pfeffernusee Brot = Pepper Nut Bread
---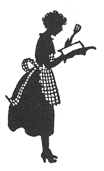 RECIPES

RECIPE #1
Simple Pepper Bread
* 2 cups flour
* 1 cup shredded Cheddar cheese
* 1 tsp. sugar
* 1/2 tsp. baking powder
* 1/2 tsp. baking soda
* 1/2 tsp. salt
* 1/2 tsp. freshly ground pepper
* 1 cup buttermilk
* 1/3 cup butter, melted
* 2 eggs
PREPARATION:
Heat oven to 350 degrees and grease bottom of 9x5" loaf pan. Combine all dry ingredients in a medium bowl. Mix together buttermilk, butter and eggs in a small bowl and beat well. Add liquid ingredients to dry ingredients, stirring just until dry ingredients are moistened.
Pour into prepared pan. Bake at 350 degrees for 35-45 minutes until toothpick inserted in center comes out clean. Cool in pan for 15 minutes, then remove from pan. Cool completely on wire rack. Store any leftovers in refrigerator. 2 loaves of bread
Recent Discussions
creative and unique plating styles
beef stew broth
Lost Paddle
---

RECIPE #2
Do you have a better recipe? I'll place it here if you send it to me: remmick@aol.com.

RECIPE #3
Cottage Cheese & Pepper Bread Recipe
Pamela Lanier's Link: http://www.lanierbb.com/recipes/data/2446.html
Ingredients:
1 lb cottage cheese, small curd
2 eggs
2 teaspoons ground black pepper, the coarser table grind is best
1 Tablespoon melted butter
2 Tablespoons chopped chives or scallion tops
1/2 cup water
1/2 teaspoon baking soda
2 teaspoons salt
1/4 cup sugar
1 package yeast
4 cups bread flour
Instructions:
Mix the cottage cheese, butter, eggs, pepper, chives, water, salt, sugar, and baking soda together in a large bowl. Add the yeast and flour. Mix and knead the dough until elastic. This dough tends to be a bit sticky. Let the dough rest about 5 minutes and knead again, adding only enough flour so you can handle the dough. Place in a greased, covered bowl and let rise until double. Punch down and divide into 2 loaves or make 2 dozen rolls. Allow the bread to double again and bake at 350 degrees for about 50 minutes or until the loaves sound hollow when tapped, or bake 25 minutes for rolls. Remove from pan and cool on rack. This bread is very difficult to cut when warm.
---
LINKS-
.
Link to Photo: Pfeffernuesse Brot -

Photo from - SCHMECKFEST: See photo: Prairie Public Television 's Schmeckfest Changed it's link to: http://archive.prairiepublic.org/features/schmeckfest/index.htm
.