UPDATED: 16 Jan 2012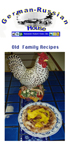 Pastry Dough
Pastry Dough for Meat Turnovers #1
Pastry Dough for Meat Turnovers #2
Pastry Dough for Meat Turnovers #3
Pastry Dough for Strudel [Fruit filled pastry]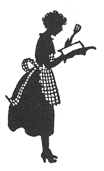 RECIPES

RECIPE #1
RUBY'S AUNT'S PIROZHKI PASTRY DOUGH RECIPE:
Pastry Dough for Meat Turnovers
4 cups all purpose flour
1/2 tsp salt
16 tablespoon = two sticks of butter
8 tbs. of chilled lard cut into 1/4 inch pieces
8 to 12 tbs of ice water
In a large bowl, mixed all the ingredients accept the ice water. When the dough because course, pour in the ice water and blend until it forms a ball.
If the mixture does not form a ball add 4 more tbs of ice water. Wrap the ball into wax paper and refrigerate for a hour or longer. The gluten in the flour needs the hour and your pastry will be lighter and more delicious.
On a lightly floured board, shape the pastry by using a rolling pin. Dough should be about 1 inch thick. Form a rectangle that is about 6 to 7 inches wide and about 20 to 21 inches long. Fold into thirds, turn it over and roll out into the same shape as form earlier. Do this four times. Wrap into wax paper and placed it in the refrigerator for 1 hour.
Meanwhile, prepare the meat filling.
Preheat the oven to 400 degrees F.
See RUBY'S AUNT"S PIROZHKI MEAT FILLING recipes: Meat Turnovers
---

RECIPE #2
Pastry Dough for Deep Fried Fleischkuechla (Hamberger Turnovers)
Ingredients:
4 cups flour
1 1/2cup milk
1 tsp salt
1 tsp. oil
Preparation:
Mix and roll out the dough to about 1/4 inch thick. Cut into 4 inch squares. Place 1 tsp of filling in center and fold over the prepared hamberger mixture. Seal. Cook in deep fryer, which should be at 350 degree F., until golden brown. See recpie #2 for hamburger filling
---

RECIPE #3
Pastry Dough for Sausage Turnovers (Wurst Platchinda)
Ingredients:
1/2 cup butter
1/2 tsp. salt
1 1/2 cup flour
1 2/3 cup shredded cheddar cheese
Prepared sausage (wurst) mixtured. See Filling Recipe
Preparation for Dough:
1. Mix dough and chill for about a hour.
2. Used prepared sausage (wurst) mixture which are formed into ball or patties that have been fried. Shape dough around the ball or patties and seal the edges.
3. Bake at 400 degrees F. for about 12 minutes or untio lightly brown.
---

RECIPE #4
Recipe from the German Embassy, Washington, DC:
http://www.germany.info/relaunch/culture/life/recipe_archive.html
Apple Strudel (Apfelstrudel) Dough
>>Many people associate strudel with Austria, but it is one of the most popular desserts in Germany, particularly Bavaria in the south. One of our Bavarian co-workers assures us that paired with a vegetable soup, a healthy serving of apple strudel also makes a perfect main dish. As a child, this was understandably one of her favorite meals (I wish her mother had spoken to mine!). This recipe is a little unusual in that it complements the apples with a light taste of raspberry. <<
>>...... Dough # 1:
2 packages dry yeast
1 teaspoon sugar
1/2 cup warm water
1 cup presifted flour
2 egg yolks
Dough # 2:
1/4 pound unsalted butter, chilled
1 cup presifted flour
1/4 cup rasperry jam, melted
1 egg yolk, lightly beaten
Method
Preheat oven to 400°. Toss the first six ingredients and cover. Prepare Dough # 1: Combine the yeast, sugar and warm water. Add 1/4 cup of the flour, stirring well. Let rest for 5 minutes. Add the remaining flour, kneading well. Add the egg yolks, then shape dough into a ball, cover and reserve.
Prepare Dough # 2: With a pastry blender, quickly cut the butter into the flour until mixture is the consistency of corn-meal. Roll into a ball, cover and refrigerate.
Roll out each of the doughs separpately between pieces of floured wax paper to 1/8-inch thickness. Place Dough #1 on top of Dough #2. Fold in half, roll out to 1/4-inch thickness. Repeat the process of folding and rolling the dough 2 more times. Transfer the dough to a floured cloth and roll the dough as thinly as possible into a long rectangle.
Trim the edges, then brush with the raspberry jam. Spread the apple mixture on a long edge of the dough. Carefully roll the dough, jelly-roll fashion, into a compact cylinder. Tuck in the edges and seal. Transfer the strudel to a buttered baking sheet. Brush lightly with the egg yolk and bake until golden, about 45 minutes.
Though strudel is delicious served still warm from the oven, let it cool slightly. Use this time to make the vanilla custard sauce that is invariably served along with fresh strudel in Germany.
Guten Appetit!
German Embassy<<
See Recipes for Fruit Fillings for Apple Strudel (Apfelstrudel)
German Embassy's Apple Filling
---
.