Myksvoll Family Continued
Tweedt Branch of USA
II. Johannes Christiansen, Myskvoll / John Christian Tweedt
son of Christian Jonsen and Ambjoerg Johannesdatr., Myksvoll
The first member of the family known to have migrated to USA was Christian and Ambjoerg's son Johannes Christiansen [John Christian Tweet]. He settled first in Wisconsin then settled in New Ulm, Minnestota then moved to Tracy, Minnesota. After he owned 240 acres he returned to Norway for his parents. Also joining them were Jon Kristensen, his fiancee Oleanna Halvorsdtr, her parents and brother, John and her sister Kristine.

Johannes Christiansen [John Christian Tweet] family history is found in the book titled Myksvoll, Tweedt, Tweet by Freda Tweedt Irvine of Arizona, USA and Albert John Brakstad of Bergen Norway. See Pictures.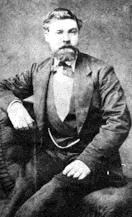 Johannes Christiansen, Myskvoll / John Christian Tweedt
b. 1 Sept 1841 Tvedtenes in Fana, near Bergen, Norway
d. 26 Nov 1918 Tracy, Minnesota, USA
m. 14 Oct 1874 to
Oleanna Halvorsdtr.
b. 11 Dec 1856 Myksvoll
d. 6 Feb 1947 Tracy, Minnesota, USA
Issue: 11 children
-
III. Hans Christiansen, Myksvoll / Hans Christian Johnson Tweedt
son of Christian Jonsen and Ambjoerg Johannesdatr., Myksvoll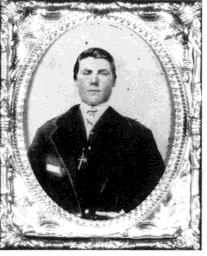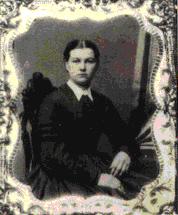 Hans and Susanna Sarah Tweedt
Minnesota, USA
Hans Christian Johanson, Myskvoll [Hans Christian Tweedt]
b.8 Feb 1846 Twedentes Farmi Fana, n. Bergen, Norway
d. 21 Aug 1933 Santa Monica, CA
m. (1) 10 May 1872
Susanna Sarah Nelson, dau. of Johan and Amelia Nelson
b.1848 Christina, Norway
d. 28 Feb 1925 Medical Lake, WA, USA
Issue: 12 children
IV. Synneve Christiansdtr / Synneve Tweet
daughter of Christian Jonsen and Ambjoerg Johannesdatr., Myksvoll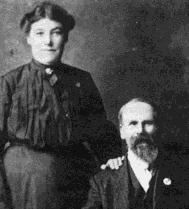 Synneve Chrsitansdtr./Synneve Tweedt
29 June 1851 Manger Farm, near Bergen, Norway
25 Dec 1915 Clayton, Wisconsin, USA
John [Jonas] Peterson [Pederson]
29 March 1842 Tracy, Minnesota
12 Feb 1930 Clear Lake, Wisconsin, USA
Issue: 10 children