Last Updated: 18 May 2008
Remmick-Hubert.HomeSite: Edwin Remmick's Life Story. Page 5
Edwin and Lillian, nee Hein, Remmick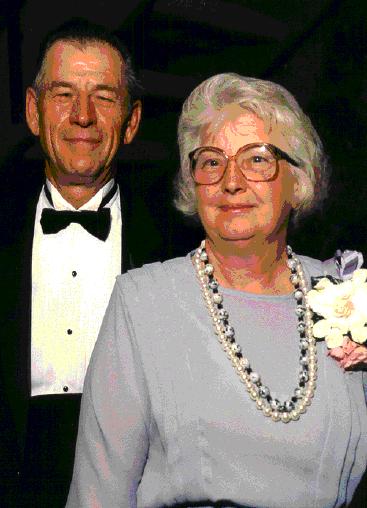 They have been married for more than 60 years.
next
CCC [USA Civilian Conservation Corps] Camp Co. No. 2761 near Sidney, MT, 1938 to 1940
Memories and Photographs of Edwin Remmick
Edward Remick's, [father of Edwin Remmick], Home Page
Mary Hoffer's , [mohter of Edwin Remmick] Home Page
Hein Genealogy
& Lillian, nee Hein, Remmick's Home Page"Those Were The Days"
by Lillian Hein Remmick
Bread Day
Cabbage Patch
Christmas Time
Donuts
Montana 1922 to 1942
Mother's Watermelon
Others
Return to Index Page
Return to Index Page
Borodino Home Base

Hubert Home

Base

Remmick Home

Base