Schock's Flour Mill
Borodino/Bess.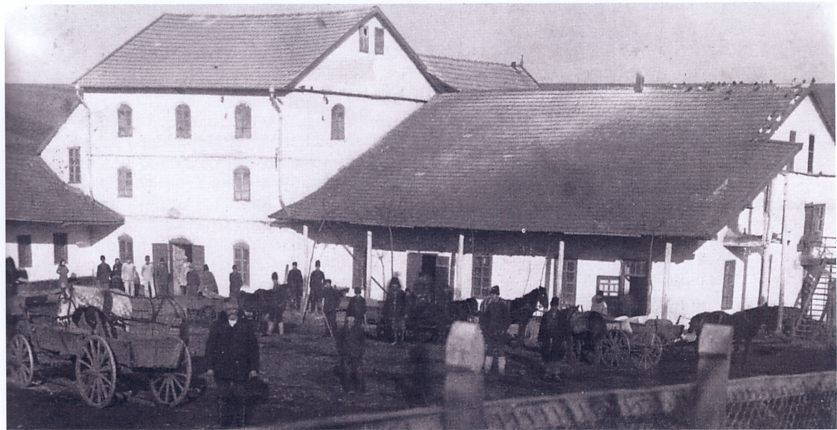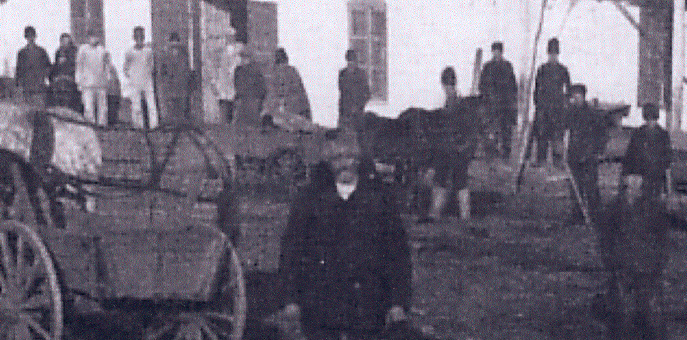 I assume the person standing in the front is the father of Jacob Schock.,
He was the father-in-law to Martha, nee Hein, Schock, dau. of Daniel Hein.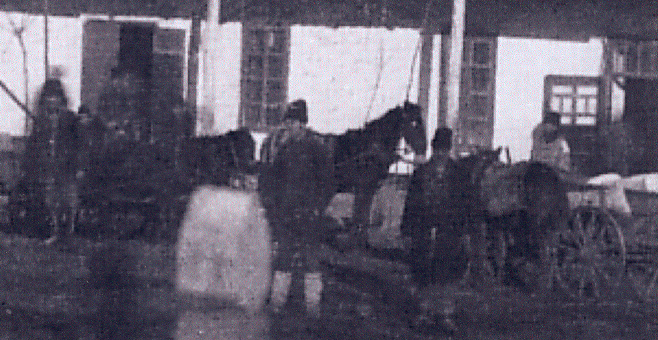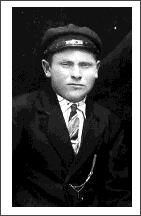 The son of the owner of the Schock's Flour Mill was
Jacob Schock,
who m. Martha Hein, dau. of Daniel Hein of Borodino/Bess.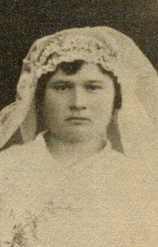 Jacob Schock's Family in Germany