Last Update: 15 Aug 2002


Serrig/ n. Saarburg, Saarland, Germany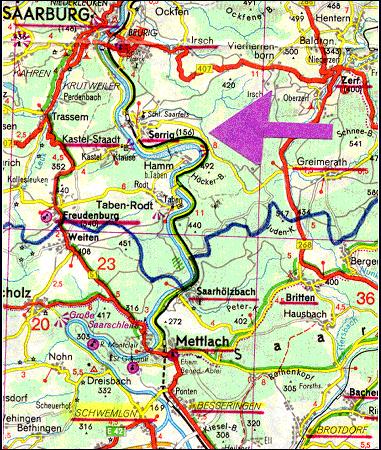 15 km from Saarburg a tunnel takes a person through a peak where a person can find the rebuilt Schloss of the Electors of Trier. A road from Saarburg connects this part of the world to the old Roman wine road that takes a person to Trier and then into the Rhineland-Palainate wine strasse [road]. See Edenkoben / Landau, Palatinate history.. See map which shows Saaraburg.
Hubert: In Register of death it states that a Huber was fr. Serrig / Saarburg in Saarland [n. Trier]
---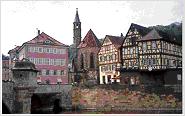 A List of Remmick and Hubert Families Migr. from to other parts of the world.
---
Perjamosch / n. Arad Banat, Austria-Hungary [Rumania]

You Are There

Hubert & Hummel

Index Page

Borodino Bess. History

Home Site

Remmick.Family.Tree

List of All the Photographs on Remmick-Hubert Web Sites