Last Updated: 17 Nov 2007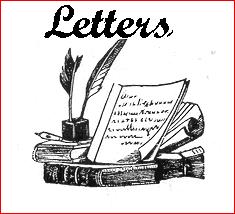 26 April to 6 May 2007

[Someone have Stan's e-mail so I can insert it here?]

In a message dated 4/27/07 7:55:07 PM, dalekretzer@comcast.net writes:
Excellent work, Judy!
You must have really rushed to get the photos posted so fast. It's so nice to see those happy, familiar faces. The luncheon was a fine idea, and I'm sure will be repeated and probably gain more attendees in the process.
Thanks for your continued efforts to keep us informed and together.
Hugs, Dale [Kretzer]

In a message dated 4/27/07 8:07:55 PM, catchinon@sbcglobal.net writes:
Hi Judy--Just want to say thank you for sharing the pictures. Very thoughtful. Must admit though that I recognized just a few of the faces.
Claudia

In a message dated 4/27/07 8:11:02 PM, Newlan2 dl writes:
Hi Judy,
Thanks for the photos. Wish I could have been there. Dan and I are now living in Port Townsend, WA but our boat is still at Grand Marina several slips away from yours. We were just down there for a couple of weeks doing some work but are now up here again hoping for Spring weather....it's coming....slowly.
Good work. Maybe we'll see each other sometime this summer when we're down there again. We're waiting for a berth to open up here and then we'll trailer her up I-5.
Linda Knighton Newland

In a message dated 4/27/07 11:03:55 PM, dewey@macnexus.org writes:
Judy & all I was looking at the pioctures to see if Stan Melcher attended but in looking at your great photo's spotted Marilyn Coombs . We just got back from a three week vacation in Greece with her & her husband Jim--couldn't help but notice there's Marilyn looking rested at the luncheon in Lodi- where she looks 40 not 65, like me and many of us. Must be the good wine.
Judy see ya' at the Tennessee game September 1st--Go Bears!
[Dewey Willis]

In a message dated 4/27/07 11:46:56 PM, dalekretzer@comcast.net writes:
I must agree with Dewey that Marilyn does indeed appear to have found the Fountain of Youth. I'm a bit concerned, however, that he think Stan would be at the Ladies luncheon. Last I saw of Melcher about two months ago, he definitely struck me as still being quite masculine.
Goodness, I hope he isn't still trying to slip into the girls' locker room! Stanley, you little devil!
Go Team! -SOL
[Dale Kretzer]

In a message dated 4/28/07 12:44:11 AM, frenchyrock42@netzero.net writes:
Hey, I agree she does look great (always has). As beautiful as she looked at my 17th birthday/swim party back in '60. At the party I remember was Marilyn, Tonya Bettancourt (had a crush on), Jim Gage and my best friend Larry Fillippi. Not sure where he is? Last time I had contact with him was around the 15th class reunion when he lived in Sacramento on Wire Drive. He and his family had lived out on lower Sacto Road.
Great to see all the ladies getting together and I think it would be great to be able to meet often and visit or keep in touch.
Hey, was that a pic at the luncheon of Diane Becker. Hi, Diane. Remember all the dances at Stockton College (think we danced a few together) - '60-62). Sure brings back memories.
Hello to all classmates; guess a few of us are still kicking. Looks like the big 65 is coming up for somemore of us soon!
My wife Pat and I just recently renewed our wedding vows (44 years now) at our church last sunday as part of our sunday am services. Our grandson walked my wife down aisle and his sister was Brides Maid. We had been wanted to do this for awhile and renew our committment of love. It was beautiful and she sang our favorite song to me (I can't stop loving you). We remember Ray Charles (our favorite).
Great looking over the latest class news
Judy (Remmick) I will be emailing you a pic or two of me and the misses of our wedding vows soon.
P.S. Judy can you send this to all class emails; can't get my server to send to all at once.
LETTER TWO:
Hi, Judy
Here is a couple of pics from our recent renewing of our wedding vows ceremony. Our pastor (to the surprize of most of the congregation) did our ceremony and included it in the morning service last sunday (April 22nd). Our 44th wedding anniversary was the 21st. It was a beautiful and very meaningful ceremony. My wife sang our favorite song (Ray Charles) "I can't stop loving you".
Our grandson Chris King walked my wife down the aisle and our grand daughter Katelyn King was maid on honor.
We have been wanting to do this for a long time to renew our commitment and reassure our love for each other.
You might be able to include article above and pics in the next news letter.
Bob Rocque
P.S. I will send pics on next email since I have been having problems with my explorer.
REMMICK's NOTE: Photos are posted on the following URL: Rocque and Pat

In a message dated 4/28/07 9:06:19 AM, erik790@comcast.net writes:
Judy - The pictures look wonderful!! It would be a great help to have names of who these beautiful ladies are (not able to read most of the name tags).
Madeline (Terrell) Maddox

My school annuals are in some box SOMEWHERE, and, my memory isn't good enough to remember who is who even though we went around the table and everyone introduced themselves and told us what they've been doing since grad night in June 1960.
HELP me to identify yourself and all the other gals at the luncheon.
Most of you know who I am.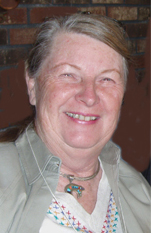 2007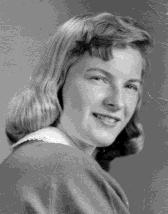 1960
Take away a few [all right, all right, a lot] of pounds, brush out the grey hair, squint your eyes, and, the young me is still there to see in the almost 65 years old me. :>)
Judy A. Remmick-Hubert

In a message dated 4/28/07 9:13:40 AM, flaustin@comcast.net writes:
Can I please have the private url so I can view the newsletters. It was great talking to you yesterday.
Faye Doty Austin

There are several ways you can get into my web site.
Ladies Luncheon: http://www.remmick.org/LodiHigh/PageLunch1.html
Newsletter One: http://www.remmick.org/LodiUHSClass60/Page61.html
Senior Year: http://www.remmick.org/LodiUHSClass60/index.html
Memoirs: http://www.remmick.org/Memoirs.Class60/
remmick@aol.com
.

In a message dated 4/28/07 4:06:08 PM, miyoko@comcast.net writes:
Judy,
Thank you for sending the pictures from the ladies' lunch. I had to take out my 1960 yearbook to see if I recognized anyone. I wrote to Madeline (Terrell), and she, at least, recognized 3 of the ladies. After 47 years, we do all look different! Can't believe I'm now a Medicare senior.
I'm sending you a recent picture of me with one of my grandchildren for the newsletter so that classmates seeing me running about in Lodi when I visit my mom can recognize me. However, they will have to introduce themselves since I won't recognize them!
Thanks again for all your work for our class of '60.
Claire Fujita Omura

From Marsha [Sanger]:
>>Those in attendance were: Ann Armstrong, Diane Becker, Barbara Boepple, Judy Bouska, Cathleen Bjelland, Faye Doty, Carol Heilbrun, Janie Keir, Karen Krause, Nancy Omaye, Marilyn Ostermann, Norma Peterson, Annette Reiswig, Judy Remmick, Cheryl Reutter, Bonnie Richards, Marsha Sanger, Shirley Savig, Mavis Seibel, Lynette Weidner, Kathy Welsh, Janice Woehl and Diane Tockey<<
>>Emails or calls of regret this time, but perhaps will attend another time came from: Linda Bender, Patty Bender, Diane Brusch, Sharon Christopherson, Cora Sue Culbertson, Carolyn DeVinny, Bev Dirks, Diane Druin, Janet Erlenbusch, Lesley Fitzer, Clair Fujita, Geri Giannoni, Delores Gribuado, Claudia Handy, Dona Holmes, Jeanette Holmquist, Nileta Lerza, Carolyn Marshall, Judy Motoyama, Etna Nicewonger, Carla Norris, Karen Sterling, Sharon Sumstad, Madelyn Terrell, Felis Urrutia, Sue Welby, and Kathy Youdall.<<

LETTER ONE:
In a message dated 4/29/07 9:10:46 PM, stanm@softcom.net writes:
Dewey - I never got an invitation. They've always left me out. That's why I I developed an inferiority complex early in high school. It was great seeing all those happy faces though.
LETTER TWO:
Kretzer - you are a classic! Hey, when I'm copied on an email I just assume I'm included in the activities - even if it IS a ladies luncheon. I mean since high school we HAVE become gender neutral - no? You gotta admit, it would have been fun seeing some of our former female classmates again. We had a great class with some exceptional ladies (and too little time to visit at the reunion). I did NOT try to break into the girl's locker room! That was Dewey Willis. It was great seeing you and your family at the Tretheway funeral
[Stan Melcher].

In a message dated 4/29/07 9:31:11 PM, dolores_cooper@sbcglobal.net writes:
I have 2 daughters, Laurie and Jennifer who both work in the computer chip business. I have lived in Stockton for 35+ years and was a graduate of the first Registered Nurse Class at San Joaquin Delta College in 1965. I am still working full time and some overtime. I currently work for the California Department of Corrections at Mule Creek State Prison and Preston Youth Correctional Facility.
[Dolores Gribaudo]

In a message dated 4/29/07 10:35:32 PM, dalekretzer@comcast.net writes:
Geez, pal, are you trying to tell me since high school you've been neutered?! What the heck gender are you now?
As for the Willis caper, we jimmied the door and tossed his ass in there screaming all the way. You know he wasn't strong enough then to breech the bulwarks by himself.
I hope you're getting all this down, Judy, in case Dewey sends a coupla goons to pay a visit on Melcher. In that case, Stan, I'll be seeing you at yet another funeral.
-SOL

30 April 2007
Got it all... Or atleast what I've been sent.
I can see, the two of you [Dale and Stan] haven't lost your "funny bones".
And, Dewey, do you think CAL will play differently against Tennesee this year???? Gosh, I HOPE SO.
Linda, we were out for OPENING DAY [boating]. What litte sun there was vanished on the [SF] bay by mid afternoon. Wind ranged from 5 k to 20 k. Got the sails up. Tried to remember what the blue line and the white line with red sports were connected to.... Not the sailor like you and your husband. Sorry to hear you've moved while at the same time hope you enjoy living in WA. Keep in touch.
remmick@aol.com

Stanley was always known on the swim team as manly...
--I figured he was getting an invite from Judy because he's still man enough to handle all those chickadees!
They must have chickened out since the photographer was invited.
Dewey

Hi Judy,
I'm just now looking at ALL of the photos that you took at our recent gathering. They're WONDERFUL!!!! Wish I knew how to do that. Keep up the great work! Hope to see you at our next gathering on 27 July 07; same time, same place.
TTFN
Marsha [Sanger]

I have a simple digital camera, Olympus Camedia, 6.1, with a zoom, which a person opens, points, pushes a button down half way, let the camera focus and snap a photo. There are more expensive ones, smaller ones, bigger one but this one is just the middle of the road and does nothing fancy but does take good photos. And the battery lasts a little longer than most.
The most I like about digitals is a person can take a hundred photos and not have to run to the photoshop, wait for them to be developed and discover done of the photos have turned out because I had not removed the lens cap or some other silly thing I might have accomplished.
Thanks Marsha and all for the nice complements, but, it wouldn't have been possible if you hadn't gotten us gals to the lunch in the first place.
Just was in Lodi today and was under a light sprinkle which managed to get my new minivan spotty, however, I did manage to find the windshield wiper control after pulling over into the A&W, so, since I was there, I ordered a Root Beer Float. All the old memories popped into my head while sitting there and enjoying that familar yummy taste. I bet many of you have some great stories to tell about events which occurred to you and others on that square patch of ground from September of 1954 to June of 1960.
Just noticed the date for our next lunch will be the 27th of July. . I'll be in Boston to visiting my youngest granddaughter, so, I won't be there. Someone will have to take my place with the camera and send their photos to me so I can post them.
remmick@aol.com

In a message dated 4/30/07 2:27:25 PM, KiblerG@sutterhealth.org writes:
DEAR JUDY, THIS IS A NAME FROM YOUR PAST. YOU MAY, OR MAY NOT REMEMBER ME... BUT I WAS A YEAR UNDER YOU AT WOODS SCHOOL. MY VERY BEST FRIEND FOR MANY YEARS, HAS BEEN DOLORES GRIBAUDO COOPER. WE WENT TO NURSING SCHOOL TOGETHER. I ATTENDED WOODS SCHOOL FOR 8 YEARS (1st. thru 8th). THERE WAS NO KINDERGARTEN WHEN I STARTED SCHOOL. DOLORES SHARED HER PICTURES WITH ME. AND WHEN I SAW YOUR YOUNGER PICTURE, I IMMEDIATELY THOUGHT OF BOTH YOU AND ROSELLA. YOU AND SHE WERE ALWAYS TOGETHER, AND I FELT AT THE TIME, THE BEST OF FRIENDS. I WAS SO SORRY FOR HER, AND ALL HER LOVED ONES - FOR THE MEDICAL SITUATION SHE HAD TO ENDURE. WITH YOU BRINGING UP ALL THOSE NOTES, AND PICTURES, I STARTED TO GO INTO SHOCK AT ALL THOSE FAMILIAR MEMORIES/THINGS ABOUT OUR YOUTH. I WAS ALSO SO PLEASED... THANK YOU SO MUCH... THE BOY (YOU HAVE LISTED AS SPENCERS FRIEND) IN THE WOODS SCHOOL PHOTO, WAS BRADLEY LITZ... IN YOUR 7TH GRADE CLASS PHOTO, THE # 29 IS KENNEY WEBBER. AND THE # 25, THE TEACHER, IS VIRGINIA BELT. SHE WAS MY 5th. GRADE TEACHER. 1st. WAS MRS. LOVELL... 2nd. WAS MRS. STEVENS...VERY STRICT... 3rd. WAS MRS. VOLBRECT (VERY MILITARY)... 4th. WAS MRS. HANDLE...VERY OLD!! 5th. WAS MRS. BELT,(( AND OUR CLASS WAS IN THE SCHOOL AUDITORIUM THAT YEAR/SPLIT THE AUDITORIUM IN 1/2 WITH THE 6th. GRADE/RE-MODEL I THINK...)) 6th. WAS MR. BORIACK... 7th. WAS MR. JANICULA...WHO TALKED US TO DEATH ABOUT SEX, BIRDS AND BEES... AND 8th. WAS MR. DENMAN... WE WERE THE 1st. CLASS TO GO THRU THE 2 HIGH SCHOOLS... ANY WAY, MY NAME IS GERI KIBLER... YOU KNEW ME AS GERALDINE PERMAN... I HAVE BEEN AN R.N. FOR 42 YEARS!! THANK YOU AGAIN SO MUCH. IT WAS A WONDERFUL WALK DOWN MEMORY LANE, SO TO SPEAK... MY ONLY e-mail IS THE ONE LISTED AT THIS TIME. WOULD LOVE TO HEAR FROM YOU NOW AND THEN... TAKE CARE OF YOURSELF... GERI...

In a message dated 4/29/07 8:25:32 AM, kblanke@sbcglobal.net writes:
Judy.
Just to let you know I enjoyed the pictures of the luncheon with the girls. I have a new e-mail. It is kblanke@sbcglobal.net. Please up date OK. Again had a great time.
Kathy [Welsh] .

Need Help, Again.
I seem to have misplaced Bill Kennedy's e-mail address. Could someone send it so I can add it to our list of contacts.
Thanks.
Judy [Remmick]
remmick@aol.com

I do not have an e mail for Bill Kennedy. You might try Chip Adams. or Bob Wagers or Jerry Hugo , or Bill Belforte. One of them may have it . Kennedy and I use snail mail for some reason.
AS for me I just got back from a long needed vacation. Took a Cruse to Lisbon, Spain, Portugal, Monaco, Massena, Naples, Rome, Greece, Turkey and back home in 12 days. What a wonderful trip. My Fiancée' ( Patricia Cunningham) and I took the ship cruse on Holland America lines. They are wonderful. I took over 1000 photographs, but what else is new about that. I Was sorry to hear your mother was in the hospital. We are the sandwich generation. They took care of us, now we take care of them. BE kind to your kids, for they will care for you when you get older.
I was glad some of the class is getting together on some sort of a regular basis. Thanks for the photographs. I missed seeing Judy Bouska at our last reunion, so now I will know to look for the White haired lady. She will kill me for that remark. It has been so many years it will feel good just to be yelled at. I know we are all aging and subject to our own gene pool, but some in our class have been more than blessed with youth. To quote an old movie script," I want what they are having". But the mind,,, now that is still young.
Hi to all. Medicare is just around the corner.
Clyde [Ehrhardt]