A German-Russian Colony

in

the Beresan Community

near

Odessa Province,

S. Russia
Fredrick Pfaff b. 1843 Freudental / Od. owned a chutor [large land estate] when he died, however, we're not sure where it was accept it was probably near Fruedental and Worms where his daughter, Pauline Pfaff, met Jacob Roemmich her future husband.
Worms / Od, the Beresaner area, is where the Roemmich family migrated in 1809 and around it they created 8 chutors.
Freudental /Od. S. Russia, Stumpp Migr. List
#10 Peter Pfaff, 60, aus Moersfeld /Rockenhausen - Pf (1784 uber Torschau / Ungarn) with his wife Christina 44 and their children:
Johan (20)
Phillip (19)..migr. to Petersthal / Od. S. Russia
Margaretha (16)
Elisabeth (14)
Karolina (9)
#46 Michael Pfaff (24), the younger, and wife Susanna (17) and their child:
Friedrich b. 1806
#60 Phillipp Pfaff (28) and wife Barbara (25) and their child:
Friedrich (4)
#66 Michael Pfaff (48) and wife Sybilla and their children:
Friedrich (17)
Wilhelm (10)
Christian (6)
Map of Palatinate showing Moersfeld, Kircheimbolandenkreis, Pfalz (Palatinate)
General Stumpp List
p. 393
Anton Pfaff, 56, J., Jakob,42 J., m. Fr. u. 3 T. aus Elcheshein / Rastatte-Baden, 1809 to Karlsruhe / Od
Christian Pfaff, Uhrmacker (clock maker) from Roetenbach / Freudenstadt, Wu in 1804 to Russia
Georg Pfaff from Wahlen / Wizenhausen-He
Johann Pfaff, Maurer, from Nd-Eisenbach / Kusel - Pf, 1809 to Ungarn in 1784 then to Russia to Worms /Od
Joseph Pfaff, Jakob fr Elcheshein / Rastatt-Baden, 1809 Karlsruhe / Od
Peter Pfaff from Moersfeld / Kirschheimbolanden-Pf, 1806, to Fruedental / Od; RL.... p. 572...Peter Pfaff, 60, from Moersfeld / Rockenhausen-Pf in 1784 to Torschau / Ungarn with wife Christian 44, and children Johann 20, Philipp 19 who migr. to Peterstahl, Margaretha 16, Elisabeth 14, Karoline 9.
Philipp, Michael Pfaff fr Moersfeld / Kirschhein-bolanded-Pf in 1806 to Freudental / Od #46
Pfaffenhut, Friedr., 1767, to Kaltschinowka / Ts
Peter , Georg Pfau from Bolanden? Wu?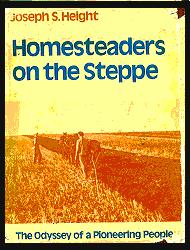 A German-Russian Colony
Exerpts from Joseph Height's HOMESTEADERS ON THE STEPPE
p. 69
"The colony of Freudental was established in 1806 on a tract of steppland comprising 5,830 des (or 15,711 acres) that was originally planned for settlement of 100 families. The site of the new village was on the north side of the Baraboi creek, 5 versts north of Peterstal, and 30 versts west of Odessa.
"The first group of settlers consisted of 36 families who arrived from Hungary in the summer of 1806. They had come in their own wagons from the German colonies of Torschau, Sekitsch, Cherwenka and Neuverbas in Hungary which had been establish in 1782 by immigrated from Wuerttemberg and the Rhineland plains of Alace and Palatinate."
Judy's note: The family legend states that our Pfaff's migrated with the man who became governor of Odessa, Duc de Richelieu. In Height's third paragraph he states that Duc de Richelieu did accompany the wagon train with the Ungarian immigrants to the stepp....."
Other notes of interest in Height's book are:
Not all of the emigrants were Lutheran, 13 families were Catholic and from the colony of Franzfeld....
page 183 the chronicle of Freudental is given and details are added such as:

land was rich grassland with a a layer of humus with a sub-layer of yellow clay which provided the colony with very fine building material as well as stones from a stone quarry
near the village was planted vineyards and woods
village received name from Heinrich Herth
land was assigned by Duc de Richelieu
1831 the ice of the Baraboi River caused damage resulting in a cholera epidemic of which 106 became ill , however, only 2 died
1845 the valley was flooded
1828 and 1838 there were two earthquakes
...

page 313-314

Growth of daughter colonies and mentioned Neu-Freudental founded in 1828...

Page 345

Mentions Town of Freudental with the Russian name Nikolayevskoye

"one of the most progressive and prosperous colonies in the Liebental district....
photographs
mentions mayors:

Christian Heintzman 1881 - ? ("vost" mayors)
Christian Oster 1885-92 ("vost" mayors)
Karl Moser 1885 - ? (town mayer)
Christian Fisher 1890 (town mayer)

Page 344

Mentions Petersal (Perrovka) mayor in 1892 was Johannes Pfaff
List of other German-Russian villages in the Beresan Community
Information on Torschau (Torza), Ungarn, Austria-Hungary
List of families who migrated from Torschau to Russia.

Beresan District Odessa Web Site - German-Russian Colonies near Odessa, S. Russia, GRHS [German-Russian Historical Society]