Remmick-Hubert Web Site: Remmick Family Genealogy Information and photographs on Worms / Odessa, S. Russia [Vernoye, Ukraine]

[ Presently known as Vinogradnoje, Odessa, Ukraine and earlier as Vernoye, Odessa, USSR.]
..&
The Roemmich Chutors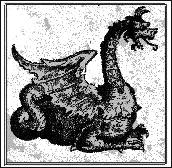 Click on this symbol you will return to this page.
General Information of Worms (MAP):
Worms is from Old German and means "dragon-like"
Named after Worms in Palatinate, Germany
Founded in 1810 by German colonists

Few colonists were known to have settled in the area by 1802

The entire place name would have been Worms in the county of Beresan, which was in the Odessa Region of the Province of Kherson, which was in southern [ofen noed as S.] Russia and presently in the Russian state known as the Ukraine.
Charted in 1810 were 3,881 dessiatines of crown steppe land
1823 and 1828 grasshoppers devoured the fields leaving very little hay and grass for the livestock which caused a great many to be lost in the winter of 1824. Some colonists went to Poland for work in order to gain enough money to return and start again
1830 Enough money was saved to build a stone church, which I assume was used by Lutherans, who were the majority, and the Revorms who were about 40 % and in the minority.
1833 Hailstorms destoryed most of the crop and it caused more destruction in 1834
1873 begain the first wave of colonists migrationing to the USA, Canada and probably S. America.
Charted in 1892 were 5058 dessiatines of 1255 sazhens of land to be owned by individual families which could be inherited
Town was not all farms, there wre also craftsmen, wainwrights, tailors, cobblers and barrel makers. There was a steam-powered flour mill and three wind powered mills, pluse a number of cement factories which used the limestones from the quarries near Worms. The main street had several general stores.
By 1914 there is listed 2,000 people and the family lots were 292.
The village is located along the Tsar River and was the old dry river bed, there, in places there are gullies and ravines; and, in the Zerigol Valley; 93 versts (61 milies) from the deep sea port city of Odessa, and 130- verst (86 miles) from Kherson, which was the administrative center of the Pronce of the same name, and, only 6 versts (4 milies) from another German colony known as Rohrbach.

WORMS / ODESSA S. RUSSIA - SHOWN BELOW

Picture shows Worms [Vernoye or Vinogradnoje] / Odessa in modern times which was graciously sent to me from Dorothea P. Kerr of Seal Beach, CA - Notice houses #1 in background. See Enlarged sections of this photograph.
See her second picture which was taken near Worms which shows the color of the earth as well as the layers

Upper layer of soil is black earth but the subsoil is clay
Mentioned in the Beresan Chronicles of 1848
By 1892 there were 22 wells, of which only 5 are sweet water, and 7 ponds important to the agriculture and livestock of the village, as well as her residence
Houses
No bazaars or market days took place from 1809 to 1892
Village problems are handled by village officials

Mayer
Policeman with assistants as needed
one facility to hold a prisoner if required

Places of Religious Worship by 1892
Worms Cemetery
Schools - 1892

Supported by local taxes
1 Lutheran School
1 Reform School
1 School for the Deaf

Other known buildings other than residences by 1892

Quarters for arriving dignitaries
Wine shop
Community store
Community inn with stables
Village Arch

Roads - 1892

Open all year to Odessa
One was to Rohrbach
Year 2002-

Page301: #1 Worms by JF: Road Sign
Page 309 #9 Worms by JF: Main Street with tractor

Railroad - 1892

Believed one was not far from village
Station at Vradievskayta

Archeological Interests

Three burial mounds on the steppe near Worms

Historical Interest

Only for German-Russian Descendants

Excellent References

Worms (Vernoye] Booklet published by AHSGR a translated purchased by Arthur E. Flegel and translated by Richard Rye
Joseph S. Height's two books Paradise on the Steppe and Homesteaders on the Steppe [pps. 88-89 has German colonist names] are excellent reference books
AHSGR and GRHS organizations are a must for researchers
Karl Stumpp's The Emigration from Germany to Russia in the Years 1763 to 1862 is filled with names, places, and dates.

View of land around Worms:
More Later
For addional information go to Worms - 1848 Village History in GRHS or GRHC or AHSGR http://pixel.cs.vt.edu/library/history/
Animal Husbandry of area:

Sheep Picture by Penny Raile - 1996
Remmick Families Who Migrated To Worms In 1810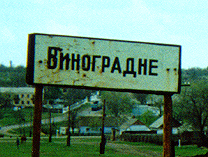 From village of Worms collection by JF: Road sign
LETTER about Worms, now, being called Vinogradnoje:

In a message dated 5/12/02 7:34:03 PM, [E-mail withheldat request of sender] writes:

<< Dear Remmick home site,

My name is ______ and I also have German-Russian family who emigrated to the States from Worms, Odessa. I am just returning from a trip to the Ukraine and managed to find the old Worms. ...I'm not very informed on the history and genealogy and wouldn't be interested in responding to a lot of mail. I would like to relate to you however what I managed to find out. You have the current name of Worms as Vernoye but according to the post office in Odessa there is no Vernoye in Odessa. The current name of Worms is Vinogradnoje and I found other German-Russian sites which concur. In Vinogradnoje I found the arch and the church and the cemetery exactly as in the pictures on your site and would like to thank you for pointing me in the right direction. There's an old sign outside the town and also an out-of-business apothecary with Vinogradnoje in cyrillic. ...just thought I'd let you know. All the houses and graves I saw were Russian and dated from the 1960's and I don't think there is much left of the old German structures. Many yards have an outdoor cellar which might come from more distant times. Towards the back of the cemetery there are several old destroyed graves and tombstones which were defiled by the nazis I believe. According to people I talked to in Odessa that would be the most likely. About two miles west of Worms is a Jewish monument stating that on that site the nazis killed 20,000. Their Lenin statue is still intact in front of the old cultural palace but that building is abandoned and stripped out. I got a car and driver from a very competent travel agent: Eugenia Travel Ukraine...and spent the day walking around the town. A group of women shouted aufwiedersein to me so maybe they seen a few of us snooping around now and again.

Thanks again....>>
From pages 300 to 321 are photographs of Worms / Od. S. Russia from JF's collection taken this spring of 2002
Click and go to
Map of Beresan area by the Black Sea in which Worms is a part plus some of the Roemmich Chutors [Estates]
Letters From Des. of others who's family lived in Worms who may touch the Remmick / Roemmich families.
Worms web site by Jim Griess of Malcom Nebraska and Ervin Ulmer of Lincoln Nebraska : Woms, Russia.Village Website; also, incluces Edenkoben, Palatinate