Child #2
Wilhelm Roemmich b. 12 Feb 1845 d. 1877 Worms / Odf. S. Russia

m. abt 1884 to

Katharina Elisabeth Mauch [NOTE: rem. Child #5 Wilhelm's brother. , Jakob Roemmich (b. 18 April 1851 Worms/ Od., S. Russia) aft 1888 (Source: Data found in Worms / Od. Family Data on marriages) She was the dau. of Anton Mauch (b. 31 Aug 1831 Worms) and Karolina Jung (b. 1828 Worms). See more details on her and her second her second marriage plus their children.
b. 14 Feb 1950 Worms/ Odessa, S. Russia
d. 10 Jan 1926 Streeter, Stutsman Co., SD, USA
m. (1) Issue:
+ Jacob W. Roemmich [Remich, Remmick] b. 1877 Worms, Od., S. Russia m. Pauline Pfaff Issue: See Family in Detail
dau.
dau.
Katharine, ne Mauch, Roemmich remmaried her dead husband's brother who was a widower Jacob Roemmich*
Child #1
+Jacob Remmick [Roemmich] (NOTE: He was not the natural father of Eduard Roemmick (Edward Remick), however, he was his legal father since he never contested Edward's brith in the court in Russia or in the USA.)
28 April 1871 Worms / Odessa, S. Russia
15 March 1961 Streeter, ND, USA [Jamestown?]
m. 1897 Reform Church, Worms / Odessa, S. Russia to
Pauline Pfaff, dau. of Friederick Pfaff and Fredericka Elizabeth Geissler
b. 1 April 1872 Pfaff Chutor, n. Worms / Odessa S. Russia
d. 10 Nov 1955 Medina, ND, USA
(2) No marriage to Jacob Roemmich [b. 18 April 1851, father of Pauline's husband]
Issue:
Roemmich / Remmick Family
Front tow, Lt to Rt: Mother, Pauline, nee Pfaff [seated], Jacob, Martha, Jacob Roemmich [father]
Back row: John and Lydia. [Missing are Adam and Edward.]
Missing are Adam Roemmich and Edward Roemmich who were both in the army at this time.
I. Adam Remmick [Roemmich], son of Jacob and Pauline, nee Pfaff, Roemmich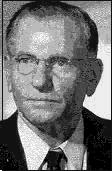 Adam Remmick [Roemmich]
b. 15 Feb 1897 Worms / Odessa, S. Russia
d. 28 Dec ____ Billings, MT, USA
m. (2) See Below
m. (1)
Magdalina Klundt , dau. of Elizabeth and Gottlieb Klundt
b. 4 June 1900 Street, ND
d. 13 Jan 1937 Streeter, ND
Issue:

Emile Remmick m. Ruby Summerfeld
Fred. Remmick
Florence Remmick m. Edward Kehl.

< Florence and baby [poss. Perry]
< Rt. to Lt. Florence Remmick, Viola Remmick, dau. of Edward Remick and a friend Cordella Doerr
Issue:
Donna Kehl m. Jenry Blohn
Bonnie Kehl [twin] m. Melvin Sund
Bobbie Kehl ]twin]
Perry Kehl m. Pamelia Gilbertson

Lyla [Lylia?] Remmick m. (1) Emanuel Junkert, son of Pauline, nee Springer, and Adam Junkert, M. (2) Richard Williams, m. (3) Robert Faust

Lyla Remmick

Clara Remmick m. (1) Len Kehl, m. (2) William Estall Custer, son of William Custer, m. (3) James Franklin Custer.

Clara, nee Remmick, and Len Kehl
issue m. (2) :
Terry Custer m. Gale Cleaver
issue m. (3) is
Jamie Custer

Sophia Remmick [twin] m. Ernest Osman

The twins, Sophia and Martha Roemmich

Martha Roemmich
Violet Remmick
Linda Roemmich
Magdalena Roemmich
---------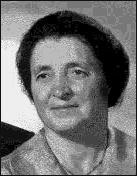 Adam Roemmich [Remmick ] and his second wife Magdalena Perman, Family
Adam Roemmich m. (2) to Magadalena Perman, dau. of Ava, nee Schnabel and Andrew Perman. Issue:
Ervin Remmick m. (1) Darlene Hettinger. m. (2) to Geraldine Kunz, dau. of Ester, nee Schulder and Irvin Kunz. Issue:

m. (1) to Darlene Hetlinger Issue:
Gary Remmick
Tim Remmick
Gerald Remmick
m. (2) to Geradine Kunz Issue:
Stephen Remmick

Delano Roemmich
Dennis Roemmich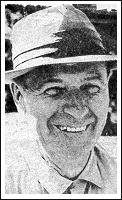 Edward [Eduard] Remick [Roemmich]
b. 20 Aug. 1899 / 1900 Worms / Odessa, S. Russia
d. 5 May 1984 Sacramento, CA, USA
m. (2) Lucile , nee Kulka, Krankuchen, dau. of Josephine, nee Ganz, and Harry David Kulka b. 17 Dec 1907 Quebec, Canada. Her mother was the illgetimate child of Emp. Joseph Habsburg of Austria and his mistress___Ganz. [Cousin to the actress Shelly Winters.]
m. (1) to
Mary Hoffer [dau. of Friederich Hoffer and Katrina Dockter]
b. 24 June 1902 Delmont, SD , USA
___Sacrmaento, CA, USA
Issue:

Edwin Remmick m. Lillian Hein Issue:

Judy A. Remmick [Web mistresss of this web site] m. Garry J. D. Hubert Issue:

Douglas Hubert
Devin Hubert

Viola Remmick m. LaVere Stewart
Elmer Remmick m. Beatrice Atkinson, dau. of Etta Nitey and Oscar Atkinson
Raymond Remmick m. Vera Zelinsky
Diana Remmick m.. (1) Smith, m. (2) Newton, m. (3) Cid Tenner
III. Johan Remmick, son of Jacob and Pauline, nee Pfaff, Roemmich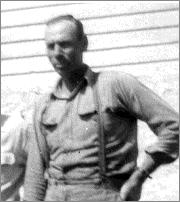 John Remmick - 1956
Johan [John] Remmick
b. 21 July 1907 Cleveland, ND, USA
d. 27 May 1982 Jamestown, ND [74 years old at death. See obit]
m. (1) Sophia Wetzel [see below]
m. (2) Ruth Summers [see photograph below]
m. (3) 14 July 1964 Moorhead, Minn. Luise Maiser, dau. of Otto Maiser, from Halberstadt, Germany
Sophia Wetzel
Sophia, nee Wetzel, Remmick - 1951
27 Aug 1903
Issue:

Roger Remmick m. Eunice Ruth Pegg

Issue:
Roger Remmick m. Patty Nelson Issue:

Roxanne Remmick m.
Sharon Remmick m.

Kenneth Remmick m. (1) Jan Woods m. (2) Yvonne ____

m. (1) Issue
Brandi Remmick m.
m. (2) Isssue:

Penny Jane Remmick [twin] no marriage
Perry Remmick [twin] m. Mary H. Messmer Issue:

April J. [Joy] Remmick [informant; R-104] m. (1) Kenneth F. Grossman, Jr.[div] m. (2) Randy D. [Duwayne] Hendrickson Issue:

m. (1) Issue:
Jake William Remmick Grossman
Jordan J. Grossman
m. (no) Jonathon H. Bryan. Issue:
Breanna R. Remmick

Jason J. Remmick m. ______ Issue [Informant is Russell Remmick R-136]:

Daisy Dream Remmick
Kam Remmick

Russel A. Remmick

[Jo]Anna Remmick m. Jay Hoff. Issue:

Daniel Hoff
Jeremiah Hoff

Brenda Remmick m. Issue:

Lester Remmick m. Cleo Schafer. Issue:
Melvin Remmick m. Delores Kessler Issue:

Lorron Remmick
Denise Remmick
Laura Remmick

Eugene Remmick m. Betty Lou Gietzen Issue:

Nathan Remmick
Beth Remmick
Ginger Remmick

Betty Remmick m. Rubin Day.

Betty, nee Remmick, Day- 1951
Issue:
David Day
Melissa Day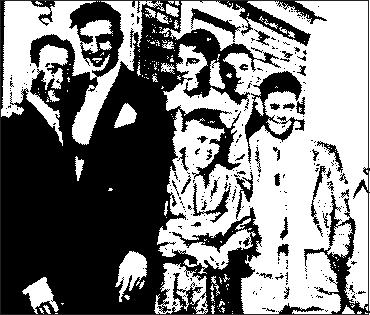 John Remmick's Sons
Lt to rt: unkown, uniown, Remmick boys: Roger, Lester, Melvin, Eugene, the younger boy in front unknown
--------

John Remmick's Second marriage was to Ruth Summers. Marriage ended in div.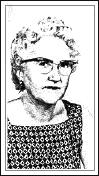 Ruth, Summers, Remmick - 1959

E-mail from Wendy L. Mayfield: mayfieldk@interquest.de dated 14 Aug 2001

"I found the following undated obituary in my Step Grandmothers family file. ....Hugs Wendy"

RECORD:

1. Transcribed on 12 August 2001 by Wendy L. MAYFIELD, Obituary of [REMMICK, John] (Hand dated 1982), Collection of Rose and Samuel Ebel,

<<Deceased>>. "JOHN REMMICK

John Remmick, 74, 1505-4th Ave. S.W., Jamestown, died at his home Thursday. The funeral will be held Saturday, May 29, at 1:30 p.m., in Eddy Funeral Chapel with Rev. N.E. Mcoy officiating. Interment is in Highland Home Cemetery and Eddy Funeral Home is in charge of the arrangments.

Mr. Remmick was born at Cleveland on July 21, 1907, the son of Jacob and Pauline (Pfaff) Remmick. He received his education in Streeter schools, and farmed near Streeter, and later worked for the Northern Pacific Railroad until 1944. He then moved to the Pingree area anf farmed there until 1962 when he moved to Jamestown.

He and Luise Maser were married in Moorhead, Minn., on July 14, 1964.

Survivors include his wife; three sons, Roger Remmick, Lester Remmick, and Melvin Remmick, all of Bismark; tow step-daughters, Dr. Uta Kim and Mrs. Gelam (Reneta) Mohuddin, both of Berlin, West Germany; 10 grandchildren; and seven great-grandchildren; and tow brothers, Jacob Remmick, Jamestown; and Ed Remmick, Bend, Ore.

He was preceded in death by his parents, one sister and two brothers.".
IV. Lydia Remmick, dau. of Jacob and Pauline, nee Pfaff, Roemmich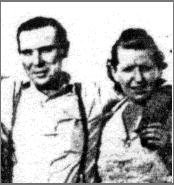 Edmund and Lydia, nee Remmick, Whitmer
Lydia Remmick
b. 2 Aug 1909 Streeter, ND, USA Streeter, ND
d. 5 May 1974 Fargo, ND
m. 22 Sept 1929 Streeter, ND to
Edmund Whitmer, son of Katherina, nee Fisher, and John Whitmer
b. 10 Feb 1906 Streeter, ND
d. 14 June 1972
Lydia, nee Remmick, Whitmer with her two children James and Janet Whitmer
Issue:

James Whitmer m. Arlene Eissinger. Issue:

Jayme Whitmer m. Robert Holmberg
Lanette Whitmer m. David Ludwig
Marcy Whitmer m. Nelson

Janet Whitmer m. Leo Wanzek. Issue:

Juliet Wanzek
Jantz Wanzek
John Wanzek
V. Martha Remmick, dau. of Jacob and Pauline, nee Pfaff, Roemmich
Martha Remmick
b. 30 May 1912
d. young [leakage of the heart]
VI. Jacob Remmick, son of Jacob and Pauline, nee Pfaff, Roemmich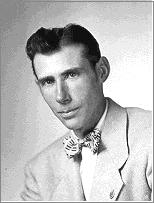 Jacob Remmick
Jacob Remmick
b. 18 Nov 1920 Streeter, ND, USA
still living in April 1999
Child #2
daughter
Child #3
daughter
Story of Pauline, nee Pfaff, and Jakob W. Roemmich
--Jakob W. Roemmich was a Quarter Master in the Russian Army in Vladivostok, Siberia during the conflict with Japan in 1905. When he was told he could return home on leave, after seven years in service, he wrote his wife and parents to sell everything and gain papers to migrate to USA. His family sold everything and was ready to leave the moment Jacob arrived in Worms / Odessa. S. Russia. The year was 1907. They left Russia for Germany and they sailed to New York, USA. When they arrived, the ship was sent to Baltimore, Maryland, where it docked on 4 July 1907. In 1908 they took up homesteads about fifteen miles from Streeter, ND. Nearby were the families of Fred Hoffer's, Georg Stadel's, Christian Kemmets and Chris Nuemiller's. Their home like so many others was made of sod squares.

On a wintry day, Jakob wrapped the pump in rags and intended to saturate the wrappings with kerosene. In his haste he had grabbed a can of gasoline instead. When he struck a match, the flames spread much farther then he expected and caught his own clothes on fire. He rolled in the snow, but to no avail, his clothes continued to burn, he then, ran to a plowed field where he rolled on the bare ground. All his clothes were burned away, finally, the fire was extinguished. He was treated for burns by Dr. Stokes of Streeter for a long time afterwards.

In 1914 Jakob bought a homestead that was three miles north of Streeter. [This land became part of the Henry George farm].

1916 he bought adjoining farm where they lived until 1952 when they retired and bought a house in Streeter.
Pfaff Family - Home Site : Index Page
*Natural father of Edward Remmick b. 1900
The following was sent to me, however, I'm not sure where these relatives belong accept they are attached to Jacob Remmick b. 28 April 1877 Worms d. 1961 & his wife Pauline, nee Pfaff.